April 21
.
Inspiration:
When I was making the yarn egg, this idea popped into my head.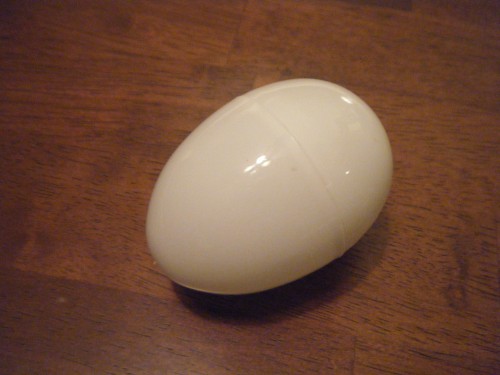 Supplies:
Plastic Easter Egg
Fine Grit Sandpaper
Glue
Chalkboard Paint (I used Krylon)
Chalk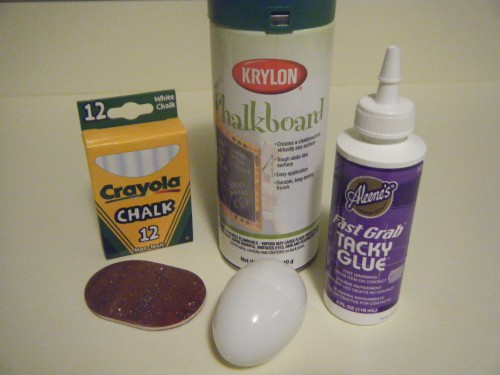 1.  Lightly sand the plastic egg surface.
2.  Glue the two halves together.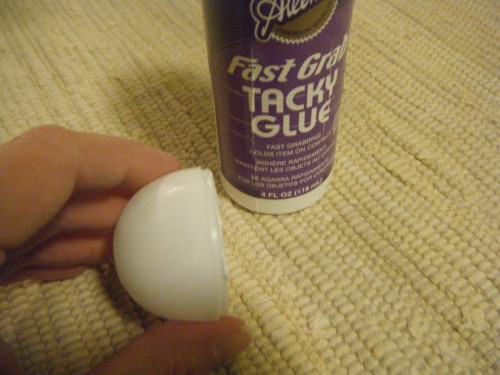 3.  Spray the egg according to the manufacturer's directions.  With the Krylon Chalkboard spray paint, at least two coats must be applied to create a chalkboard finish.  Allow 24 hours to dry.
4.  Break-in the chalkboard surface by rubbing the full area with the side of the chalk.  Then, erase entire surface.
5.  Write your guest's name on the egg and you have a unique place card for your Easter table.