April 7
.
Inspiration:
Mushki Loves – Eggstra Cute Eggs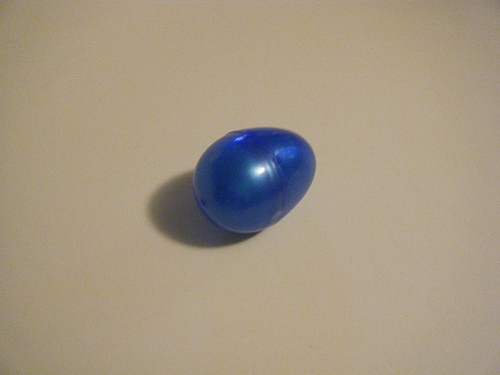 Supplies:
Plastic Easter Egg
Glue (I used Aleene's Fast Grab Tacky Glue)
Paint Brush (optional)
Yarn
Scissors
1.  Glue the two pieces of the egg together.
2.  Starting at the top, apply glue and wrap the yarn neatly around the egg.  Because the yarn I chose was thick, I didn't use the paint brush to apply the glue.  If you use a thinner yarn, you may want to spread out the glue with the paint brush.  Also, I made a hole in the top and bottom of the egg (with a nail and hammer) and poked the ends into the hole to give my egg a neater start and finish.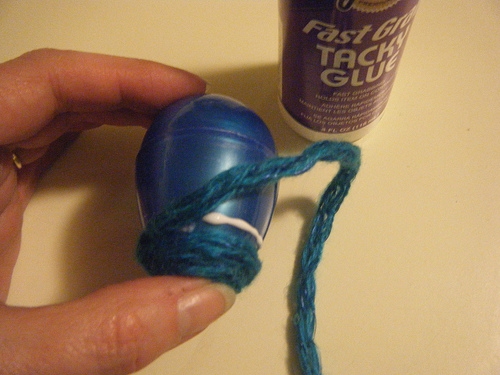 2.  Continue apply glue and wrapping the egg until done.
3.  Imagine the possibilities!  You can wrap old, plastic eggs with anything and get new decor eggs to scatter around the house or fill a bowl.