February 3
.
Inspiration:
Design*Sponge – DIY Project: Kate's Recycled Cakestands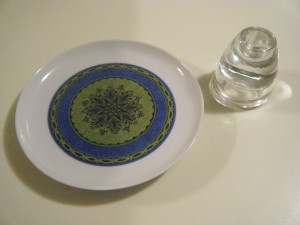 Supplies:
Plate
Candleholder or vase (look for one that has a wider base)
Glue that will bond glass/ceramic
1.  Clean the plate and candleholder thoroughly.  Let dry.  Apply glue.  Follow the glue's directions for use and bond the base to the plate.  The glue I chose recommended that you apply glue to both pieces, let cure for 2 to 10 minutes, then bond both pieces together.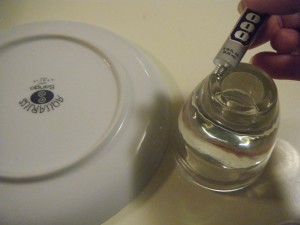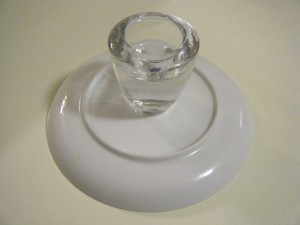 2.  Allow to dry.  I placed a few books on top of the base to press it down.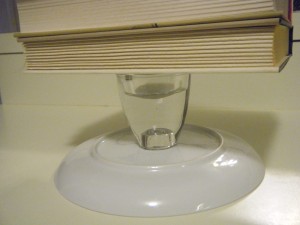 3.  Although my glue states that it's "waterproof," I recommend gentle handwashing.  You now have a one-of-a-kind dessert stand.