May 3
.
Every Friday, I share a poem. Friday is also the day I post a prompt of something you can do to make the world a kinder place. I call this the Kind is Kool challenge.
I offer both the poem and the kindness challenge without any obligation, so "Comments" are turned off every Friday. Enjoy.
.
The Promise of the Hawthorn
By  Spring sleeps and stirs and trembles with desire
Pure as a babe's that nestles toward the breast.
The world, as yet an all unstricken lyre,
With all its chords alive and all at rest,
Feels not the sun's hand yet, but feels his breath
And yearns for love made perfect. Man and bird,
Thrilled through with hope of life that casts out death,
Wait with a rapturous patience till his word
Speak heaven, and flower by flower and tree by tree
Give back the silent strenuous utterance. Earth,
Alive awhile and joyful as the sea,
Laughs not aloud in joy too deep for mirth,
Presageful of perfection of delight,
Till all the unborn green buds be born in white.
Algernon Charles Swinburne
.
Kind is Kool Challenge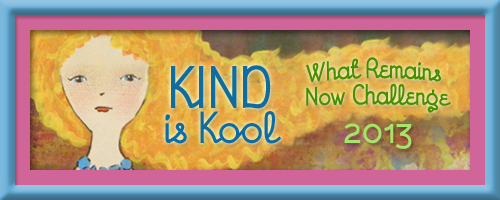 Week 17 Challenge – Every day this week, pray for someone or some situation you don't like.