June 14
.
Every Friday, I share a poem. Friday is also the day I post a prompt of something you can do to make the world a kinder place. I call this the Kind is Kool challenge.
I offer both the poem and the kindness challenge without any obligation, so "Comments" are turned off every Friday. Enjoy.
.
Garden Gossip
Thin, chisel-fine a cricket chipped
The crystal silence into sound;
And where the branches dreamed and dripped
A grasshopper its dagger stripped
And on the humming darkness ground.
A bat, against the gibbous moon,
Danced, imp-like, with its lone delight;
The glow-worm scrawled a golden rune
Upon the dark; and, emerald-strewn,
The firefly hung with lamps the night.
The flowers said their beads in prayer,
Dew-syllables of sighed perfume;
Or talked of two, soft-standing there,
One like a gladiole, straight and fair,
And one like some rich poppy-bloom.
The mignonette and feverfew
Laid their pale brows together: " See!"
One whispered. "Did their step thrill through
Your roots?" Like rain. " I touched the two
And a new bud was born in me."
One rose said to another: "Whose
Is this dim music? song, that parts
My crimson petals like the dews?"
"My blossom trembles with sweet news
It is the love of two young hearts."
Madison Julius Cawein
.
Kind is Kool Challenge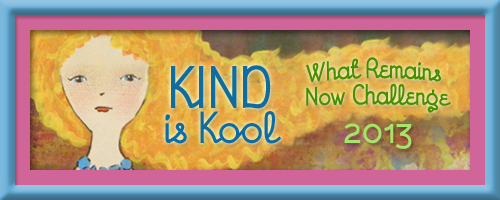 Week 23 Challenge – Try to ask more open-ended questions this week…questions that cannot be answered with one word responses.