September 7
.
Since I participated in a photo challenge called The August Break 2013 during the month of August, I have a few past Artist Dates to tell you about.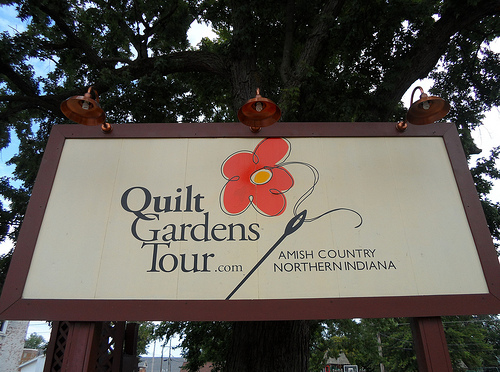 My girlfriend and I took our moms on a driving tour of the Quilt Gardens along the Heritage Trail.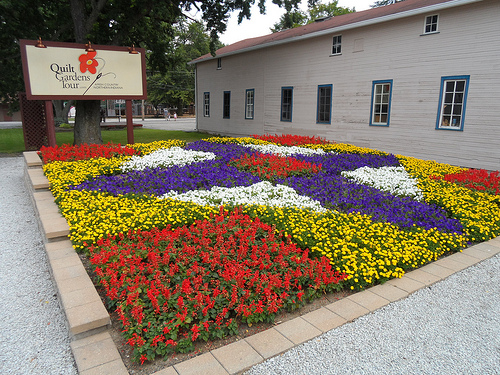 The Quilt Gardens are 19 quilt-inspired gardens.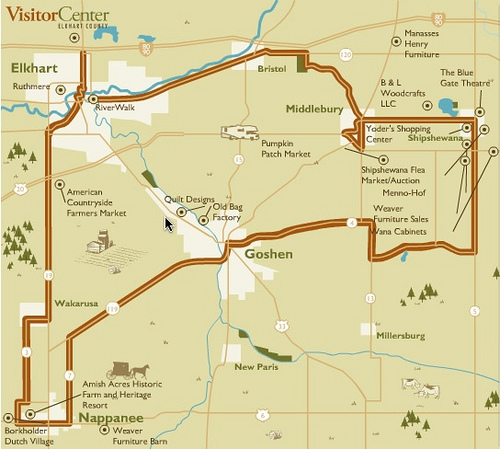 The Heritage Trail begins in Elkhart, Indiana, where we picked up a free audio tour CD that guided us through 7 communities in Elkhart county's Amish country.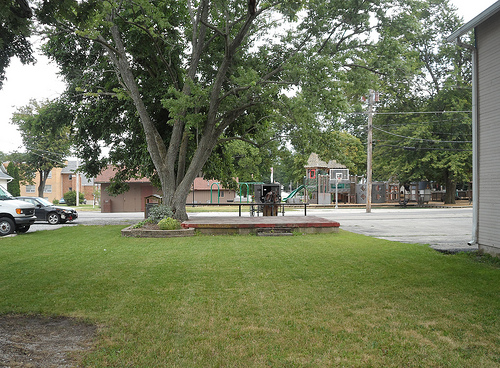 The Amish are known for simple living, plain dress and reluctance to adopt many conveniences of modern living.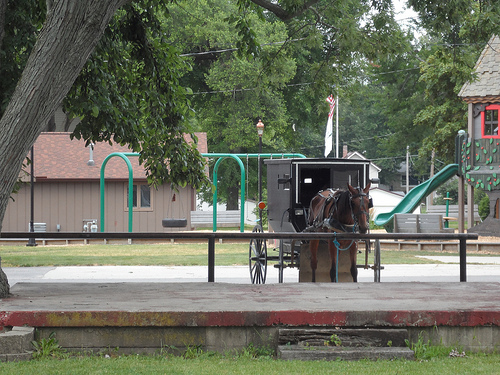 Motor vehicles are one such convenience of modern living. The Amish use horse and buggy.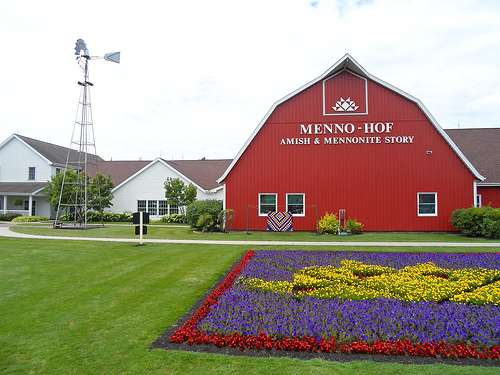 The audio CD tells the area's history with personal stories and fun-facts. More than once, we all said, "I didn't know that!"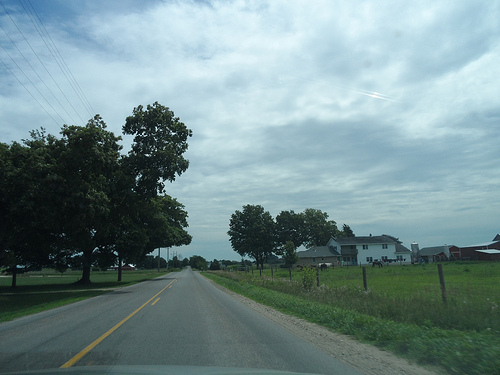 For instance, on roads in Amish country, there is a darkened strip on the edges. This is caused by the horses' hooves.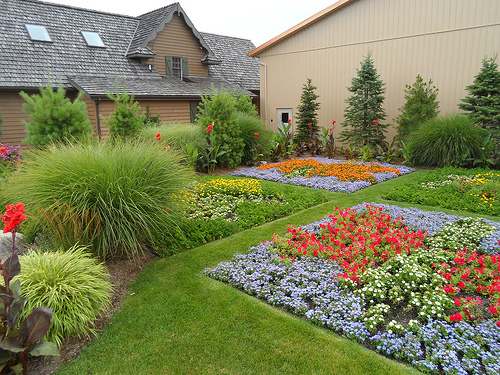 We took all day visiting the different towns and quilt locations.
One of our last stops was super fun…Rocket Science Ice Cream & Coffee Shoppe.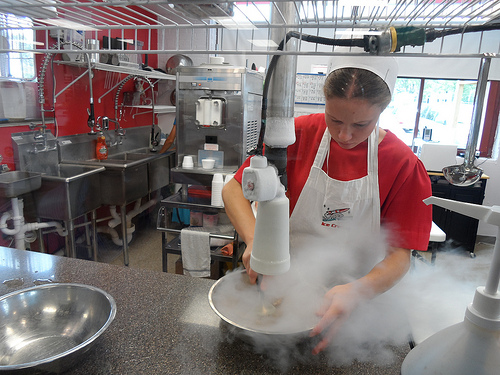 They make ice cream from scratch using real cream and freeze it with liquid nitrogen. It was delicious!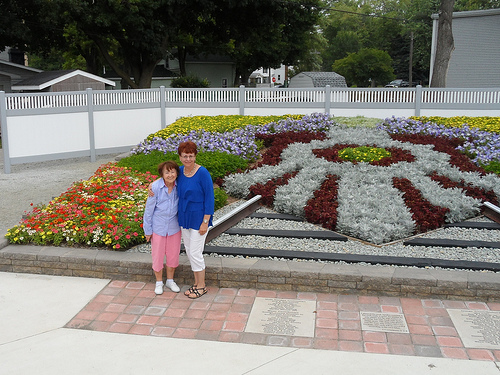 It was a great day.