August 26
.
 
Yesterday, the hubby and I went to the Michiana Renaissance Festival.  This was my first Renaissance Festival.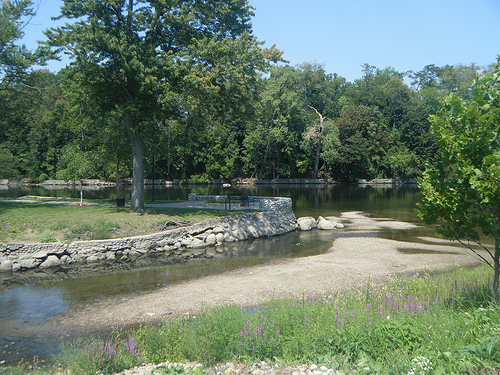 The fesitval was held on Kamm Island in Mishawaka, Indiana.  It was a small festival, only in its second year.  While I am completely at home cavorting with pirates, fairies, trolls, knights, wenches and Vikings, my husband, not so much.  So, I knew I didn't have much time.
We walked around and looked at the vendors, listened to a few performances and enjoyed a beautiful, sunny day.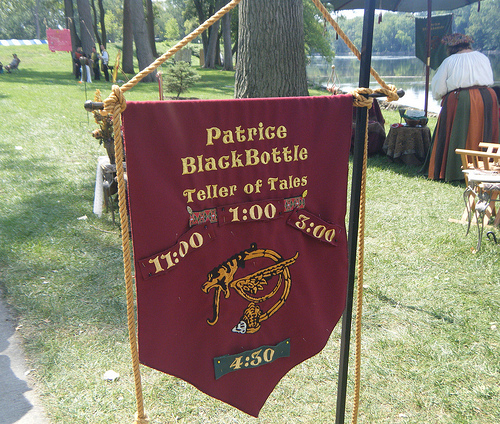 My favorite part of the day was listening to a story by Patrice Blackbottle. 
She told the tale of the Fae and a quest for a star.
At the end of the tale, we each received a special star and blessing.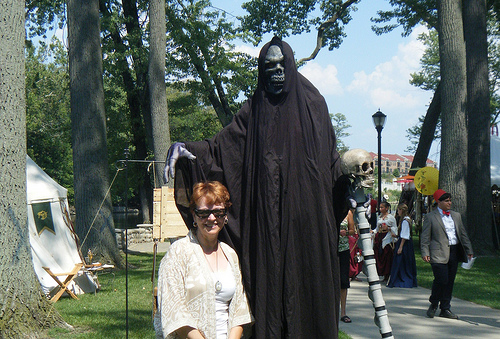 I would definitely attend another Renaissance Festival, but next time I need to go with one of my magical, fairy friends and not a man who the entire time looked like he was going to (1) bolt and run or (2) grab a sword from a passing pirate and run me through.  Live and learn.
Daily Inspiration
 
Fairy tales are more than true; not because they tell us that dragons exist, but because they tell us that dragons can be beaten.
G. K. Chesterton
About the photo (taken on August 25)…This was taken at the Michiana Renaissance Festival on Kamm Island in Mishawaka, Indiana.  It was a lovely, sunny day and this bench was available to sit and look out at the St. Joseph River.