June 23
.
I got a little behind…so last Saturday and today, I'm responding to comments that were left for me and included a question.  Last week, I focused on questions about my creative work and this week, I'll answer the remaining questions.  Let's get started:
In May, my girlfriend and I went on a bus trip to Long Grove, Illinois and The Chocolate Festival.
Winnie of Winnie's Dog Blog asked if the Long Grove Covered Bridge was in a film? 
As far as I know, it has not been featured in any films.  The film that comes to mind when I hear "covered bridge" is The Bridges of Madison County.  That bridge is located in Winterset, Iowa.  If anyone remembers seeing the Long Grove Covered Bridge in a film, let me and Winnie know.
 
Roseman Bridge, Winterset, Iowa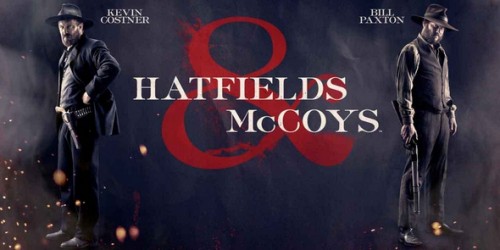 Every Tuesday, I talk about something I love.  A couple weeks ago, I mentioned my enthusiasm for the miniseries Hatfields and McCoys.  When I wrote the post, only Part 1 had aired.
When it was all over, Patty from Two Greyhound Town asked me if I enjoyed Hatfields and McCoys.
I DID!  For me, Hatfields and McCoys worked on many levels:
1.  A good blood feud is always interesting.  For the story alone, Hatfields and McCoys had compelling action, conflict and emotion.
2.  If you wanted to consider deeper issues, Hatfields and McCoys offered food for thought about the effects of the American Civil War, the personalities of the two patriarchs, the nature and dynamics of family, and how choices take on a life of their own and spread out in a variety of expected and unexpected ways.
3.  The cinematography was interesting.  I enjoyed the grittiness of the film.
I'm looking forward to the DVD version because I know they'll include a lot of additional content that will add even more to my enjoyment and appreciation of this miniseries.
Every Thursday, I write a post that deals with subjects I wish I'd taken care of "if I died today."  I often feature some of my special things and heirlooms.
Patty of Two Greyhound Town asked where I display my heirlooms.
Some things I have out and on display…bookshelves, side tables and walls.  Some things are still packed away, willy nilly.  One of the goals of the "hoarder reform program" I'm on, is to know what I have and if I love it, get it out so I can enjoy it everyday, or at least know where it's located and properly store it.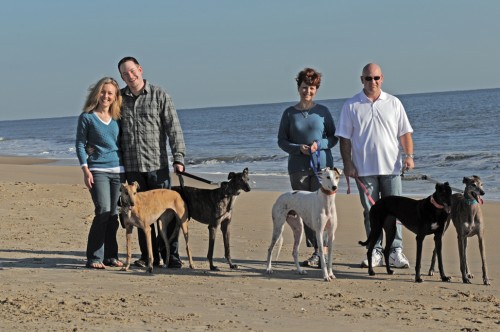 Patty of Two Greyhound Town also asked if we had instructions for what happens to our dogs if we die. 
We have discussed this with our friends who own Miura, Zonda and Eva.  We have agreed to take their pups, if anything happens to them. and they will take Freedom, Casper & Nikki if anything happens to us.  With that said, we have given them permission to find our pups new homes.  We selected them because they know and love our "kids" and have the ability to care for them.  We trust them to keep them or move them to the best possible home.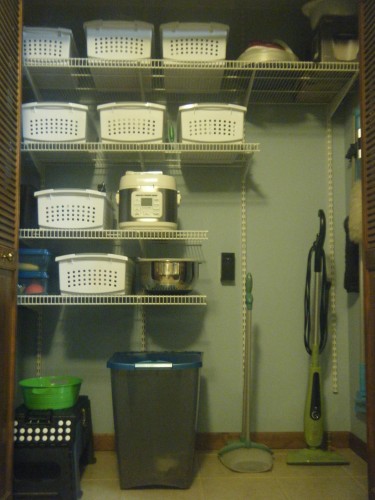 I've also received comments speculating on the cleanliness and organizational perfection of my house.  One thing you may notice is that there are no comments like this from folks that have been to my house.  I am making an effort to lighten my load and get rid of things I don't want or use.  I am not a good housekeeper, so less stuff = easier cleaning.  I'll continue to share my little victories, but in the spirit of honesty, remember…I control what goes on this blog and more often than not, I pick the "pretty" stuff.
Daily Inspiration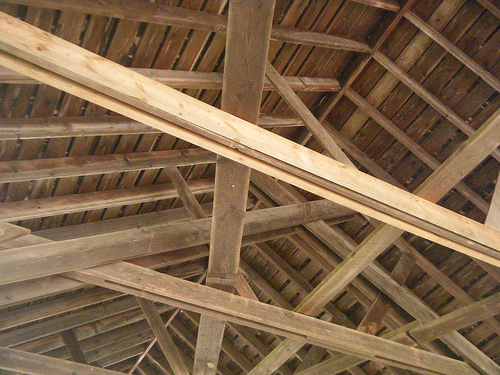 What may be done at any time will be done at no time.
Scottish Proverb