December 29
.
Inspiration:
Ribbon Crafts by Elaine Schmidt – Serpentine Gathered Flower (Page 96)
 
 
Supplies:
Ribbon
Needle
Thread
Marker (not pictured)
Ruler (not pictured)
Scissors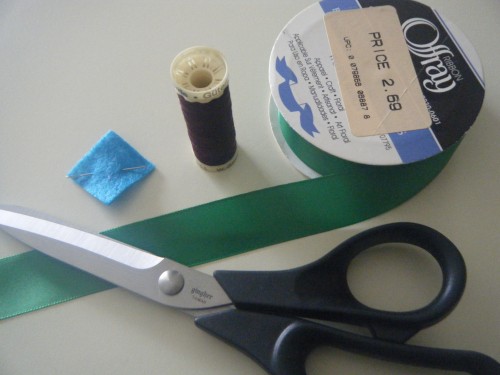 1.  Cut a length of ribbon, 1.5 feet to 3 feet.  I cut a ribbon length of 1.5 feet.  Make a mark every inch, staggering the placement on opposite sides.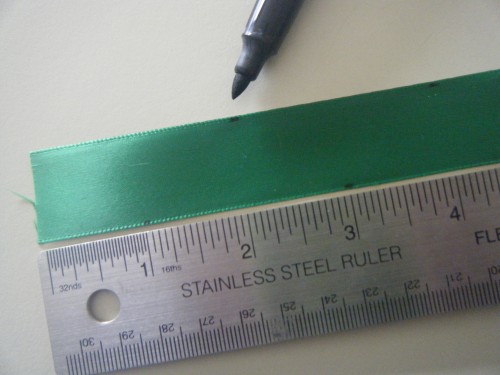 2.  Knot thread at the first mark.  Stitch diagonally in a zigzag pattern, wrapping the thread around the outer edge at each mark.
 
3.  Pull the thread, gathering the ribbon.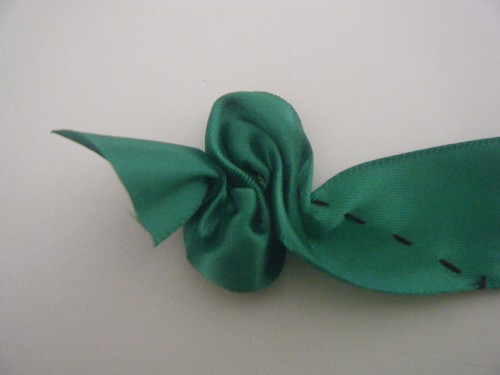 4.  Continue  stitching and gathering until the entire ribbon length is done.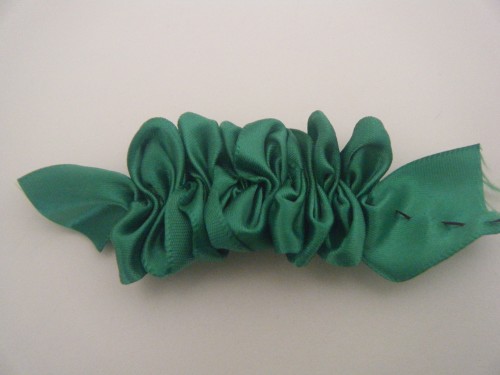 5.  Form a tight circle and tack the ends together.  Trim any excess ribbon.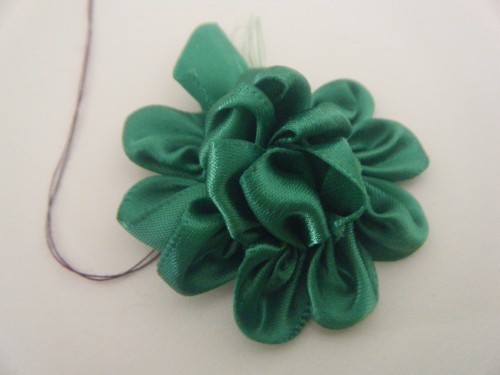 6.  Easy and pretty.  You can play with different widths and lengths of ribbon to create a variety of looks.