December 2
.
To capture the spirit of the season, the pups have new Santa hats. These adorable creations are from Acme Couture. Freedom agreed to model.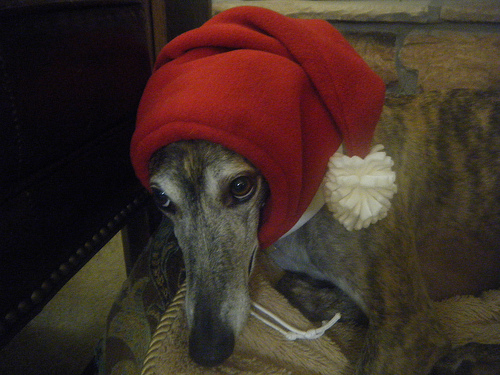 Freedom: Â Do I have to model our new hats? Why can't Casper or Nikki model?
Me:  Casper & Nikki are sleeping, and you look  particularly adorable.
Freedom: Â I don't believe you. I think you just…WHAT IS THAT WHITE THING!?!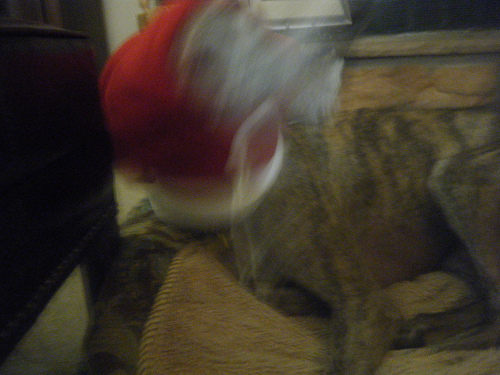 Me: Â Now hold still. How about a profile shot?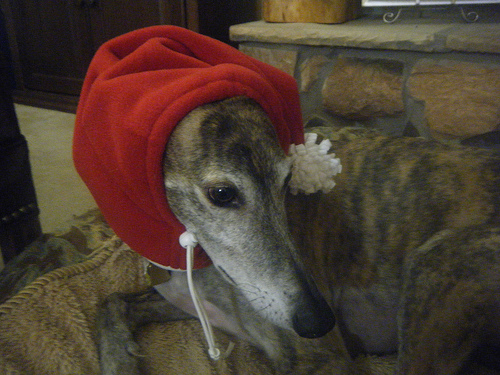 Me: Â That's nice. Now let me move over and get a different angle.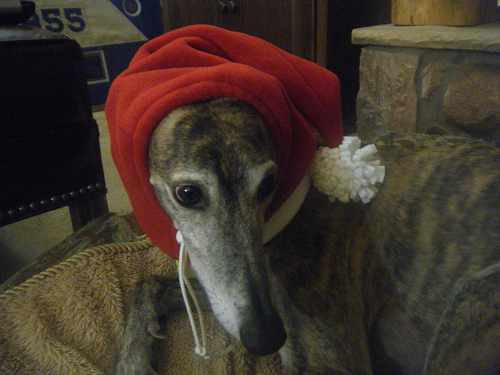 Freedom: Â Are we almost done?
Me: Â Almost. Quit looking out of the corner of your eye.
Freedom:  I can't help it, I'm a greyhound; I have a 270° field of vision…WHAT'S THAT WHITE THING!?!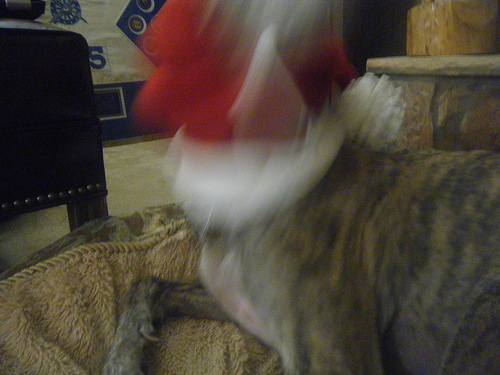 Me: Â Okay, I think everyone has a good idea what the new Santa hats look like.
Daily Inspiration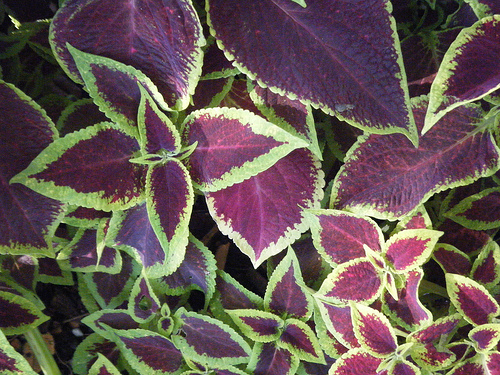 He conquers who endures.
Persius