December 27
.
This is the last post on my School Memories album…well, almost. When I do finally finish it in 2013, I'll do a "victory" post.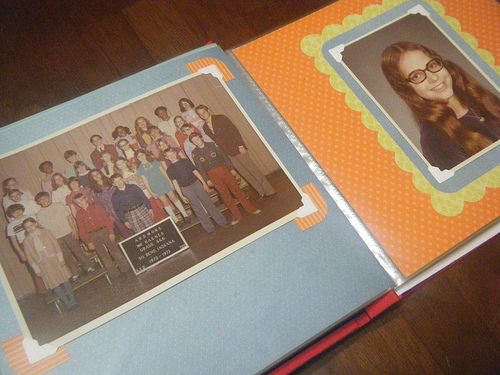 A couple other points of interest…
Tuesday, Freedom, Casper, Nikki and Twinkie reported that they had "won" the Christmas Card count. Today, we received this.
Not much left, but the count now is:
Freedom, Casper, Nikki & Twinkie – 52
Daddy and Mommy – 30
Have you heard of the Pet Blogger Challenge?
The Pet Blogger Challenge is on January 10. Sponsored by GoPetFriendly.com, it is a community event that gives pet bloggers from around the world the chance to get to know each other, find out what motivates them, share tips for making their blogs better, commiserate, inspire, and support each other. It's an opportunity to celebrate what they've accomplished over the last year, recognize how they've changed and grown, and lay out their vision for the year ahead.
If you'd like to participate, you can find the questions here;Â then on January 10th, all the participants will post their answers to the questions. There will be a link list, so you can hop around and meet some new friends.
Daily Inspiration
Books are lighthouses erected in the great sea of time.
E.P. Whipple