November 8
.
All this month on Thursdays, I'm writing down some of my school memories. Â I'm doing this because I'm putting together my first little photo album. Â Last Thursday, I wrote down some journaling prompts and I'm going to use them to "free write" some of my memories. Â My hope is that this will help me pick the stories I want to include in my album. Â Here we go…
What schools did I attend and what were they like?
I attended four schools. Â I went to Ardmore Elementary School (K-6), Coquillard Junior High School (7-8), Dickinson Middle School (9), and LaSalle High School (10-12). Â My favorite school memories where in elementary school. Â Ardmore was a small neighborhood school, so I was with basically the same kids from kindergarten until we "graduated" 6th grade. Â I became a lot less interested in school when I went to junior high school and beyond. Â I was in that group of kids that were stuck between the change from junior high schools to middle schools. Â I always did well in school, but I did not like school past 6th grade.
School bus memories.
Thankfully, I don't have many school bus memories. Â I say, "thankfully" because I'm thinking that memorable school bus memories would probably be bad. Â Oddly enough, my most vivid school bus memory occurred in the 1st grade. Â My bus driver, Ernie, was a sober man who ran a tight ship. Â For Christmas, my mom wrapped up a candy bar for me to give to him. Â When I gave it to him, he smiled at me and I can remember being so surprised and a little scared because I had never seen him smile.
What was I good at in school?
I have always loved learning. Â I remember loving anything to do with stories. Â One favorite memory (connected with math of all things), was learning my times table in 4th grade. Â It was around Easter and for every "times" we learned, we got a little white construction paper egg. Â We could color it anyway we wanted and then it was glued on a chart. Â We also got a jelly bean…any color we wanted, but just one. Â When we finished all our times table, we got a large marshmallow egg. Â I loved the whole process. Â I know my multiplication table because of jelly beans and those little construction paper eggs.
What activities did I participate in?
I was in a spelling bee, 4th & 5th grade. Â I was in band, 5th through 10th grade. Â I played the flute. Â That's all I can think of. Â Surely, I was in more than that!
Art Every Day Month
I'm participating in Art Every Day Month.  Every day during the month of November I'm going to start a painting. Most won't be finished, but I'll get something started…a lot or a little.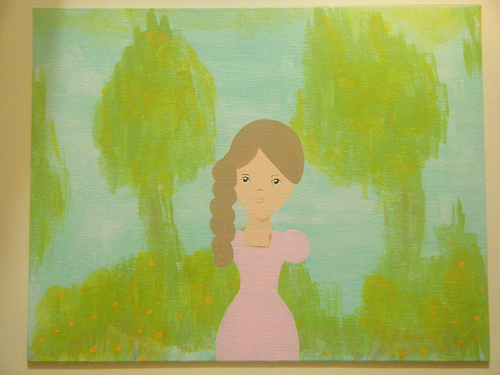 Daily Inspiration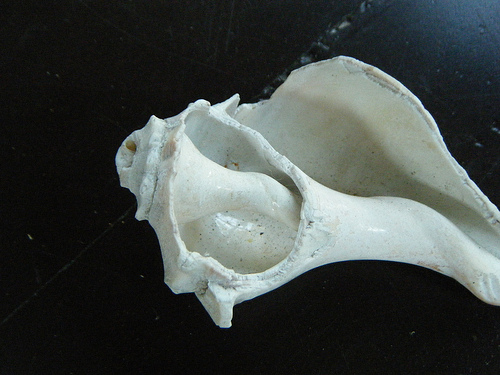 A word is not a crystal, transparent and unchanged, it is the skin of a living thought and may vary greatly in color and content according to the  circumstances and the time in which it is used.
Oliver Wendell Holmes