May 26
.
My two weeks break from painting and crafting is up, and it's time to get back to work. Before I took my "break," I decided to spend several weeks finishing up an unfinished project…four mini quilts and four dolls.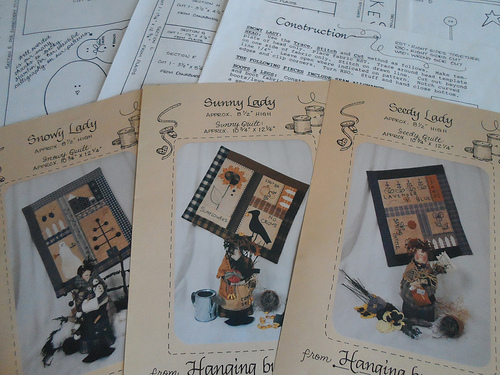 Today, I worked on Seedy Lady.
I still have a few things to do…add some blush to her cheeks and perhaps a little tea stain to the white flowers.