July 28
.
I'm working my way through the book SHED Your Stuff, Change Your Life by Julie Morgenstern.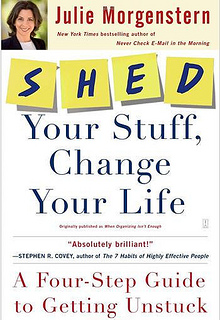 This will be my last installment about the book for now. The SHED process (Separate the Treasures, Heave the Trash, Embrace Your Identity, Drive Yourself Forward) isn't something I can do in a few weeks. I'll keep working on it, but I wanted to close out with the final area where you work the process…bad habits.
There are "five key habits that add bulk to your schedule, taking up substantial amounts of time and energy that could be freed for pursuing your theme." Julie asks you to explore why you are attached to these habits. The habits are:
1. Mindless escapes
2. Procrastination
3. Perfectionism
4. Chronic lateness
5. Workaholism
The formula for detaching yourself from these habits consists of the following:
1. Raising your awareness of when the habit kicks in; its "trigger point."
2. Finding a more direct and more constructive replacement to meet the need the habit was serving.
I'm not ready to deal with my habits yet, but when I am I'll be taking a particularly hard look at items 1-3.
Now for a little SHEDing fun…I did a post were I gave an example of SHEDing "physical treasures." I also promised an example of SHEDing "meaningful treasures." Practical treasures are "objects that are useful to you and can contribute to your ability to fulfill your new theme." Meaningful treasures are "symbolic or sentimental objects that bring you pure and unambiguous joy, energy and inspiration."
I grabbed a box; let's see what's inside. I'm scared.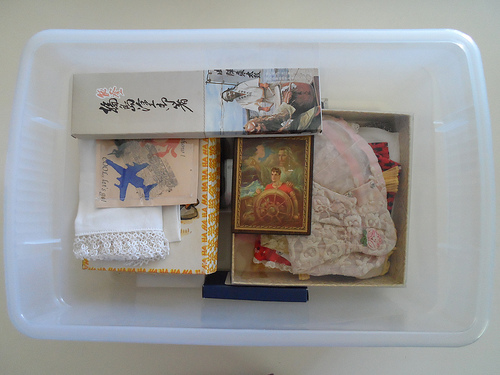 I did a quick sort and here's what I came up with.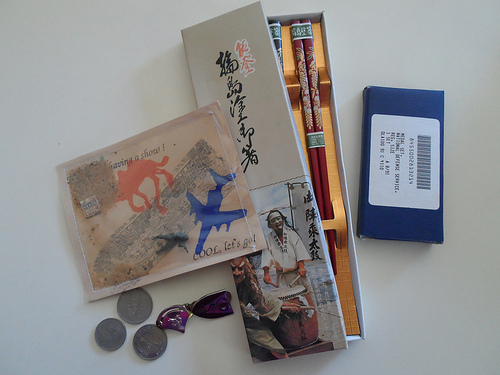 These are items from my time in the military. For now, I moved them to another box where I keep all my military stuff.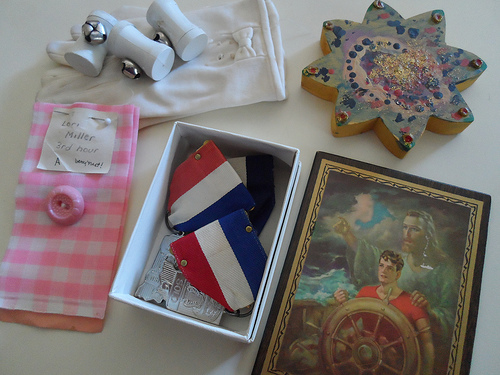 These are items I want to keep. One of the challenges with stuff like this is where to keep it. Knowing how I love to bring home souvenirs when I travel, I'm going to pay special attention and look for pretty boxes that I can display in my home but also use to keep little odd treasures like these.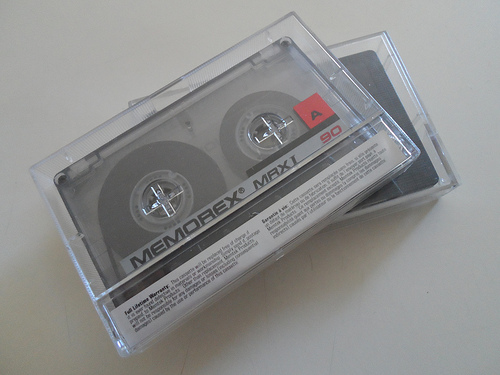 Oh, boy. I'm guessing  my daughter's voice is on these. I'll have to listen to them, but I'll do it later because I think there are more of them around the house. I put them with my tape recorder.
I need to ask my mom about these. I believe the book was given to my mom and dad when they married. I'm not sure who the hankies belonged to. The curl is mine, but I'll see if there's a story behind it.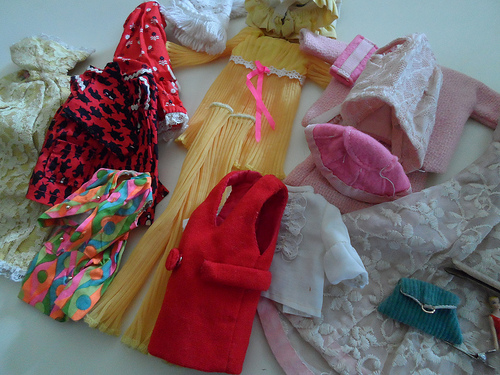 Barbie clothes! I'll keep many of these because my mom made them, but I want to ask her if there are any fun stories behind them.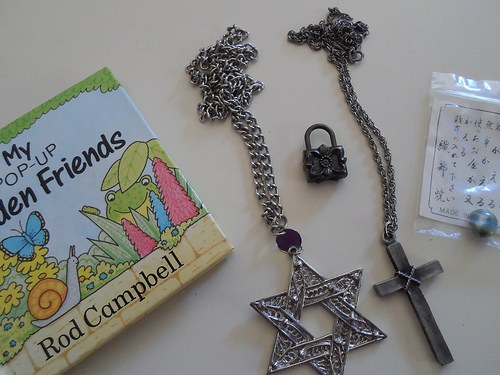 These are things I'm going to get rid of. They are all items I don't have an attachment to. 
Going through meaningful treasures is hard, but the more I do, the better I get.