May 5
.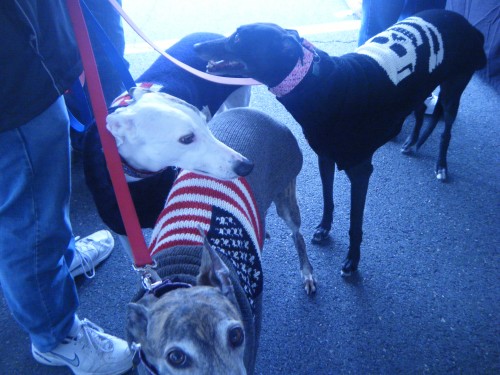 Last weekend, we loaded up the houndies and went to Greyhounds in Gettysburg. We had a GREYT time.  Shopping is one of my favorite things to do, particularly from small businesses, artists and craftsmen.  Greyhounds in Gettysburg didn't disappoint.  Here are my new treasures:
I told myself, "No new collars on this trip."  Then, I saw these three collars from 2 Hounds Design.  DOH!
Because it was a little chilly, my husband couldn't resist getting the houndies their first sweaters.  These beauties are from Houndstown.
A little something me…a one-of-a-kind ring from Beth Wade Design.  This is my first Beth Wade piece.  It won't be my last.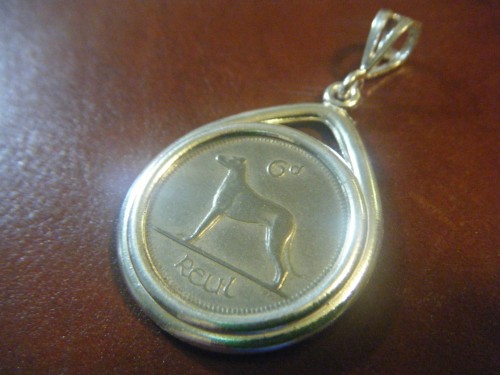 I love coin jewelry, so I had to have this Irish coin.  What makes it extra special…it's from my birth year.  This lovely piece is from Feathered Gems Jewelry.  A little history about the famous greyhound on the coin…
"Master McGrath (pronounced McGraw) was an Irish coursing greyhound.  He won the Waterloo cup, the biggest coursing event in the British Isles, three time, in 1868, 1869 and 1871, something no courser had ever done before.  His wins over famous British dogs made him an Irish national hero.  Songs and poetry were written in his honor, pubs were named after him, and he was immortalized on the new Irish Free State sixpence in 1928.  In 1938, the country's name changed to the Republic of Ireland, but Master McGrath remained on the coins until 1969 when the sixpence was made obsolete by a currency change."
Information provided by Feathered Gems Jewelry
How fun is this.  A little green greyhound charm from Clay Greys.  Clay Greys doesn't only do greyhounds.  They do a variety of pets and custom orders.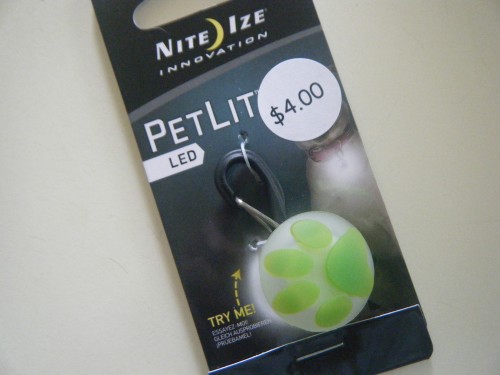 A few of the purchases were practical, like these  lights for when we're out after dark.
And these poo bags.
Freedom, Casper & Nikki's favorites…the complimentary toys and treats we received with our registration packets.  Go figure.
Daily Inspiration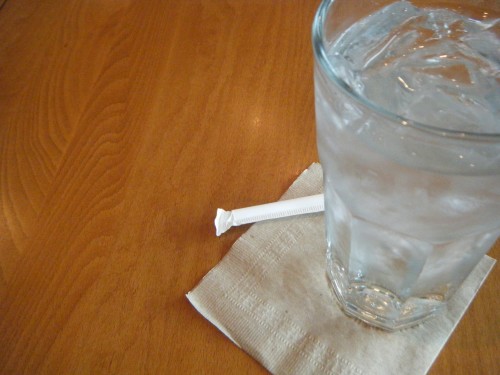 There's a great power in words, if you don't hitch too many of them together.
Josh Billings