February 23
.
Greyhounds sleep a lot.  I think that's why they do it so well.  Here are a few of Freedom and Casper's variations on the sleeping theme.
Head To Head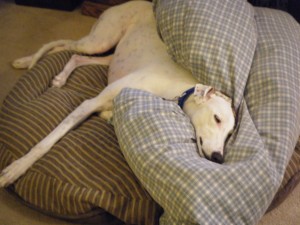 You Can Never Have Enough Beds
This Is The Life
All Tucked In
Very Dangerous
Note:Â  Generally, Freedom doesn't like Casper by her when she's sleeping.