January 26
.
Every Thursday in 2012, I'm writing about things I want to have taken care of "If I Die Today."  This month, I started an heirloom album to record some of the information and stories behind things I treasure and want to pass on.  My album is not by any means complete.  I'm still taking pictures and need to gather more information, and I imagine it will always be "a work in progress."  Several of you have asked me to talk about a few of the items I've taken pictures of and featured in the posts this month; so here are a few stories: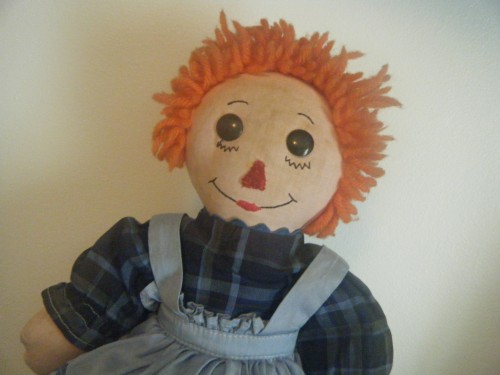 Raggedy Ann
My mom made this Raggedy Ann for me when I was little.  My mom was an extraordinary artist.  I can't think of anything she couldn't do.  I use the past tense only because she doesn't make things like she used to, but she's still alive and kickin'.  This is one of many things she made for me.  It is a favorite because I love Raggedy Ann; it's the first thing I remember her making for me; and it had a special secret message, just for me.
 
Grandma's Chair
This chair belonged to my Grandma.  I always loved it because the wooden arms are swans.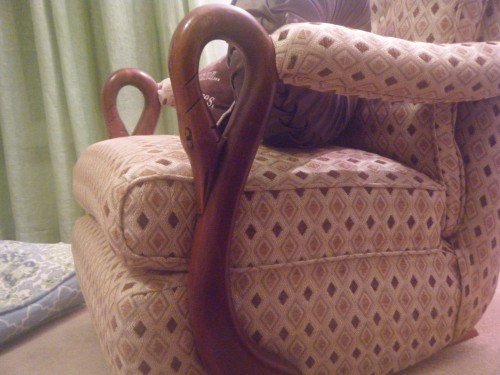 Camel From Bahrain
I purchased this camel during the Persian Gulf War.  We were sent to Bahrain for R&R, and I wanted to bring home something special.  This is beautifully carved from sandalwood and there is a little carved camel inside the hump of the large camel.  I can still catch a whiff of the sandalwood smell, although it has faded over the years.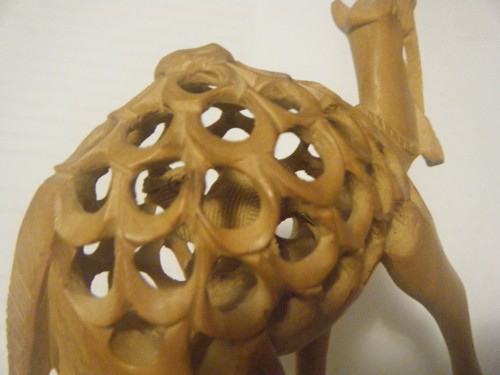 Mosaic From The Vatican
I went into the Army right after high school.  My first duty station was in West Germany (remember when there were two Germanys?)  I took a trip to Italy over Thanksgiving in 1982, and I bought this mosaic for my mom.  It was made by one of Vatican City's master mosaic artists and it cost 200,000 lire.  That was my favorite part…200,000 lire!  At that time, 200,000 lire was about $120.
 
Daily Inspiration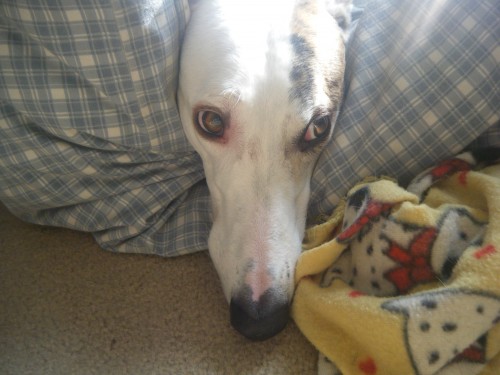 No act of love how ever small is ever wasted.
Aesop