February 19
.
I got an email asking if we'd like to receive a complimentary PetFlow Spoiled Rotten Box and do a review. The answer from Freedom, Casper and Nikki was a very loud, "YES!" The name certainly sounds like it was made for us.
PetFlow not only offers the Spoiled Rotten Box, they carry almost 150 brands of pet food, treats and supplies including some of the highest quality brands that may not be available where you live. Plus, shipping is free if your order is more than $49.
The Spoiled Rotten Box is a monthly gift club where every month you receive a box in the mail filled with hand-picked treats, toys and accessories for your pup. A super cool thing about the Spoiled Rotten Box…there's one for kitties too!
Every edible product is Made in the USA. All products are made by premium companies and each box is stuffed with almost $40 worth of products for $24.99 a month. The Spoiled Rotten Box comes in one size only.
Each box comes with a card describing all the products. If you love a particular product, you can order more from PetFlow. Here's what was in January's Spoiled Rotten Box:
Pet Naturals Breath Bites.
Old Mother Hubbard P-Nuttier Mini Dog Biscuits.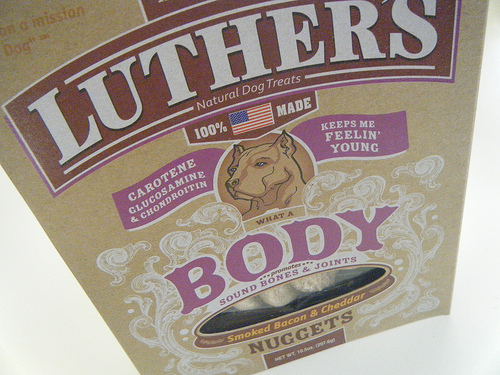 Luther's Treats BODY.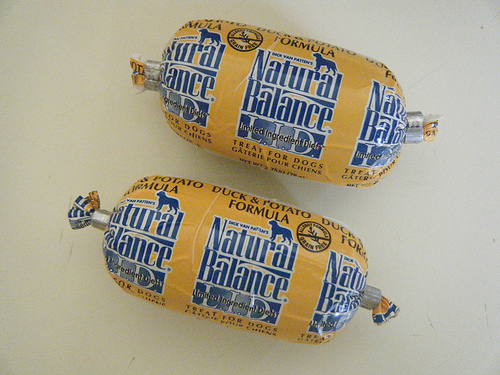 Natural Balance Limited Ingredient Duck & Potato Rolls.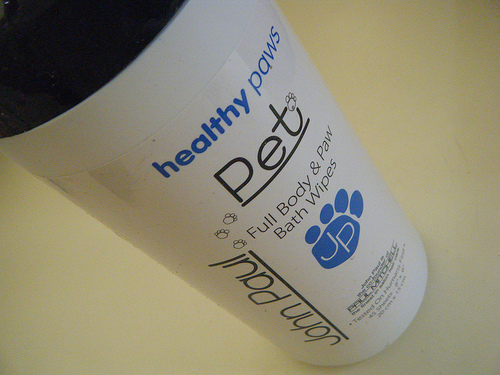 John Paul Pet Full Body and Paw Dog Wipes.
Frill the Triceratops with Chew Guard by goDog.
Nikki, Official Toy Tester
I was impressed with the Spoiled Rotten Box. All monthly subscription programs talk about the "value" you receive, but I enjoy getting a box for the pups because of the "surprise" factor. It's fun to see what's in the box and try products that I might not try otherwise.
Ann of Zoolatry made this Happy Birthday Badge
Last week, we were honored to be part of Pip & Puddle's Bucket World Tour. Today, is Pip's human sissy's 7th birthday. Hopefully, it won't be true, but this may be the last birthday they spend together. They are very close. She calls all of us "Pip's friends," so her mom is trying to make this an extra special birthday. If you would, please stop by Pip's blog and wish his human sissy a very Happy Birthday!