May 22
.
Yesterday was one of my favorite days of the year…the Spring Fling.  The Spring Fling is an annual get-together of the group we adopted Freedom and Casper from, Allies for Greyhounds of West Michigan (AFGWM).
That's a lot of hounds!
There are vendors and a silent auction, contests (Best "Roo," Dog Look-a-like, Longest Tail, Shortest Tail and whatever else they can think up) and a potluck lunch.  We take an AFGWM "family" photo and best of all, visit with all the Greyhound families.
Daddy with Casper & Freedom
This year, we had a special treat…two Greyhound puppies!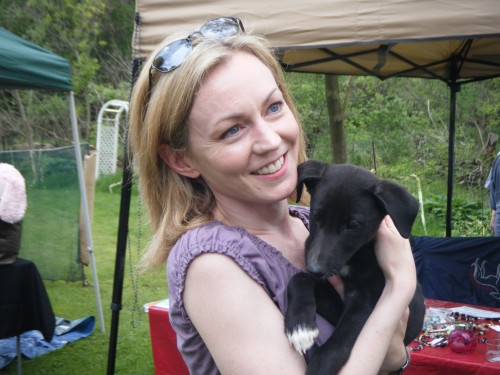 My beautiful friend, Amy, with one of the puppies.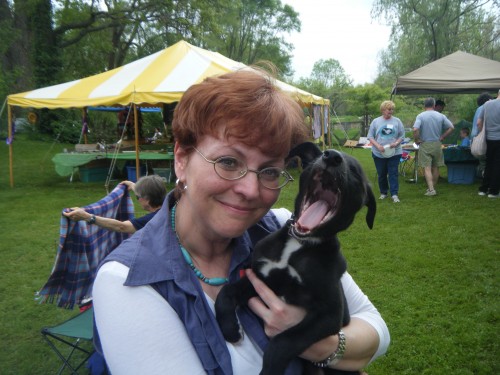 No, I was not pinching the puppy.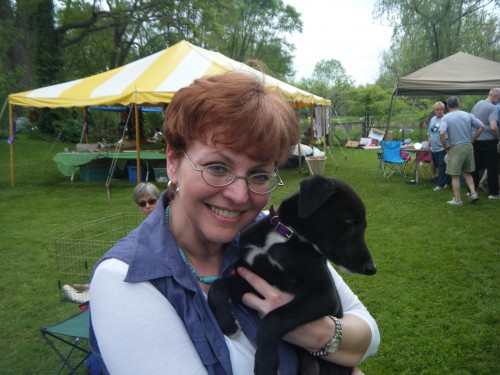 Yes, I did change my hair color.
One of the things I love about owning Greyhounds is the support that is available through the adoption groups.  We happen to belong to a group that is VERY supportive; and, the nice thing is, you can participate or not.  Of those that participate, there is a core of volunteers who serve above and beyond.  They foster, they organize Meet 'n Greets, they do home visits, they maintain the group's website, they take care of the day-to-day operation of the group and the kennel…they are angels on earth.  Dave and his wife, Pat, are two in that elite group.  Founding members of AFGWM, they are the reason that we have our most precious Greyhound "kids."
Thank you, Dave!
(Pat's probably off working somewhere…they never quit.)
One of my favorite parts of the Spring Fling is the vendors and the silent auction.  I actually need two pictures to show you my "take."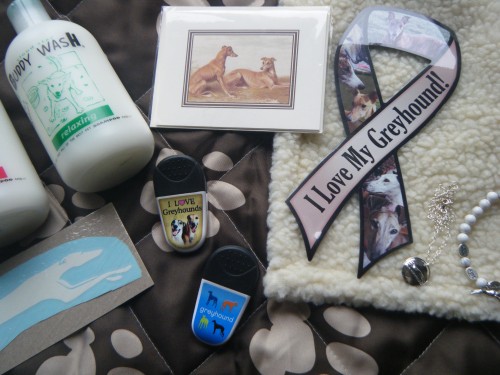 Greyhound Goodies
I love silent auctions!
The day went by too quickly, and soon we were headed home.  "Thank you" to everyone who made the day so special.
Casper hogging the backseat.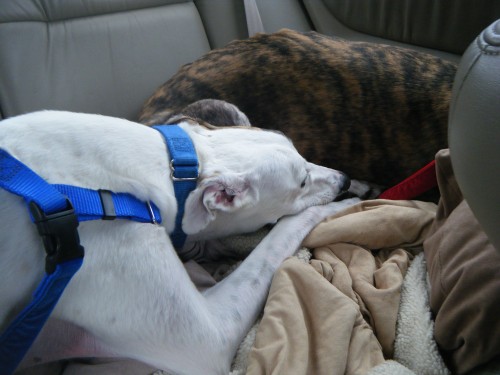 Totally worn out after a wonderful day!