January 10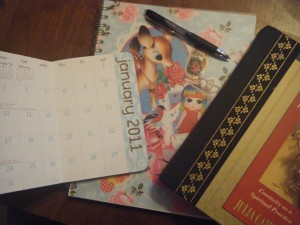 I've decided to work through the plan outlined in The Artist's Way By Julia Cameron in order to get back in touch with my "creative" side.  Here's what I'm committing to:
1.  Devoting an hour (or a little more) each day to doing the exercises/tasks
2.  Reading through the "Basic Principles" once a day
3.  Doing Morning Pages daily
4.  Having an Artist's Date weekly
5.  Reading a new chapter in the book every Tuesday
6.  Speed writing through the tasks at the end of each chapter
7.  Thoroughly working through half the tasks each week (picking the ones that appeal to me and the ones that I resist)
I'll let you know how I do.