April 18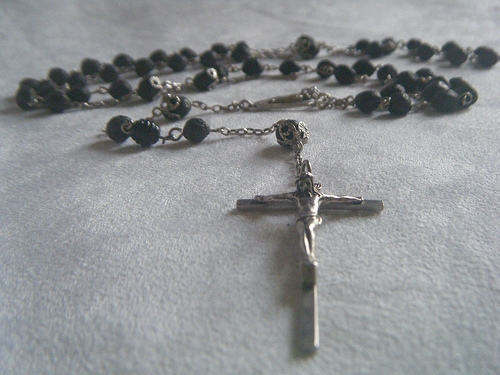 This is the final week of The Artist's Way.  Week 12 talks about recovering a sense of faith…the mysterious spiritual heart of creativity that requires receptivity and trust.
"Trusting" starts with this quote, "Creativity requires faith.  Faith requires we relinquish control."  Why do we want to maintain control?  The reading makes a great point…that many of us are not accustomed to thinking that God's will for us can coincide with our own dream for ourselves.  "Mystery" talks about the process our creative ideas need to go through and how we should not rush this process.  To use a gardening image, "we must learn to not pull our ideas up by the roots to see if they are growing."  In the section entitled "The Imagination at Play," this quote spoke to me, "We are an ambitious society, and it is often difficult for us to cultivate forms of creativity that do not directly serve us and our career goals."  The bottom line, "It is a paradox of creative recovery that we must get serious about taking ourselves lightly."  It also talks about the spiritual benefits of hobbies as a release into humility that comes from doing something by rote.  "Escape Velocity"  refers to the point where you are about to succeed and a "Test" shows up.  It recommends that we keep close counsel with ourselves and know who our supportive friends are and who the wet blankets are (they can be friends too).
My favorite exercises this week included taking a look at my current areas of procrastination…identifying the payoffs in waiting and locating the hidden fears.  I'm a master at procrastination, so this is a valuable exercise both now and in the future.  I also found it helpful to list five people you can talk to about your dreams and with whom you feel supported to dream and then plan.  This is a tough one because there are a lot of wet blankets out there…some that I love dearly.  This exercise also made me deeply desire to be a person who "lifts up" and not one who "puts down."
This final week has been a reinforcement of what I've been learning the last twelve weeks about the spiritual nature and journey of creativity.  This is the end of the book, but what I learned from this book is that my creative path is a journey I will be on my entire life.  I'm doing the work, I'm growing, I'm believing, and I'm having fun.
Next week, I'll post my final reflections on The Artist's Way.  Then, we'll continue the creative journey with something new.