February 21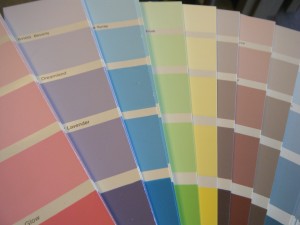 The sense of possibility, that's what we're looking at this week.  Do you embrace possibilities or place limits on the good you can receive?
The readings deal with three things that inhibit our ability to embrace all the possibilities life offers.  First up, "Limits"…how often are we stingy with ourselves?  We set limits, and if we receive something we can't imagine or think we don't deserve, we send it back.  Next, "Finding the River" addresses the shift to spiritual dependency.  The four previous weeks of work were spent redefining and accepting ourselves.  Now we're ready to listen to God and our creative voice and follow their guidance.  Finally, "The Virtue Trap"…a tricky beast.  Are you self-destructive, or put another way, are you destructive of your true nature?  How often do you refuse to accept something because you believe you're not good enough or you believe the offering isn't acceptable or good enough.  What's the cost of settling for appearing good rather than being who you authentically are?
The tasks I found most helpful were to write out ten ways I am mean to myself.  Often we focus on how others mistreat us, but it was interesting to list the ways I'm cruel to myself.  Several of the tasks asked me to collect images…dreams and desires, adventures, postponed pleasures, items I'd like to own.  I've never done this, so I'll be interested to see how doing it plays out in the long-term.
One thing I have seen in the short time I've been recovering and rediscovering my creativity, the possibilities are there; endless and freely and abundantly available.  I'm ready and grateful to receive!