March 14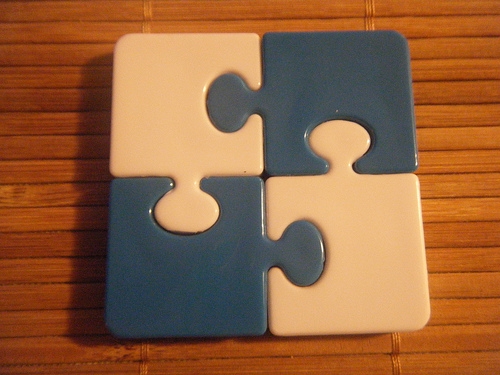 Week 7 asks us to look at recovering our sense of connection…referring to our connection to the source of our creativity; and then, our ability to produce something tangible.
The first reading is "Listening," and it deals with listening to our creative source.  It asks us to consider the idea that everything (the painting, the story, etc.) is already there.  We must listen and give ourselves the space and time to receive the information.  Once we have the creative inspiration, we now move from idea to creating something of substance.  The next sections talk about the things that can stop us from producing our art.  "Perfectionism," "Risk" (the failure to take them), and "Jealousy."
One of my favorite exercises was The Jealousy Map.  Like anger (Week 3), jealousy is a guide to where you want to go.  This exercise asks you to write down in 3 columns who you're jealous of, why you're jealous of them and an action antidote (one action you can take to move toward creative risk and out of jealousy).  I also enjoyed (really enjoyed) listening to a favorite CD and doodling/drawing shapes, emotions and thoughts I heard in the music.  I thought this was not only a wonderful creative exercise but a great stress reliever.
This week was especially interesting to me because I'm preparing to open a shop on Etsy.  It's fun to think and play with my creativity, but now I'm ready to create something "real" and offer it to others.  I'm thankful that I'm going through this book, because I feel stronger and more confident about making those offerings, celebrating when they're applauded and moving on when they're not.