March 21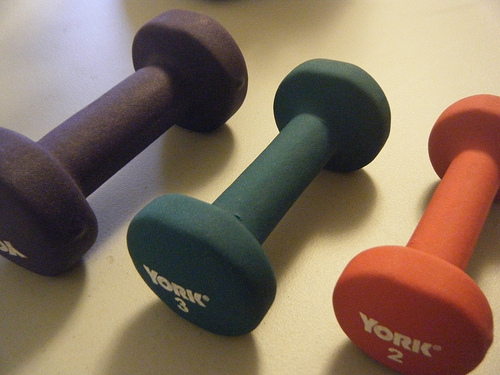 This week we look at recovering a sense of strength; the strength required for artistic survival.
Artistic risk-taking means gains and losses.  The reading "Survival" talks about surviving and healing those losses.  "The Ivory Power" considers the scholarly appreciation of art and how teachers, mentors and our own intellectual selves can often be deadly to our creative spirit.  "Gain Disguised as Loss" presents a tool for dealing with loss.  What if we were to ask the questions, "How can this loss serve me?" and "Where does it point my work?"  It encourages us to look at the work differently and be willing to walk through another door.  "Age and Time: Product and Process" was the next section and deals with issues we use as blocks such as age (I'm too old or too young) and time (I work full-time or I don't have any time to spare).  Here's my favorite quote from this section, "We like to focus on having learned a skill or on having made an artwork.  This attention to final form ignores the fact that creativity lies not in the done but in doing. "  The final section,  "Filling the Form," reminds us to take the next small step instead of skipping ahead to a large step that we may not yet be prepared for.  It encourages us to ask, "What can I do, right now, in my life as it is currently constituted?" then, do that thing.
My favorite exercises were:  1.  Goals Search.  Writing out goals is nothing new, but I appreciated the process I had to go through in this exercise.  Instead of coming up with a list of outcomes, the exercise exposed the "true north" or emotional center of my goals.  2.  Color Schemes.  Here I picked a color and wrote a few quick sentences describing myself in first-person as that color…fun!  3.  List five things you are not allowed to do.  Now do those things on paper.  This wasn't an exercise I was comfortable with and that's why I did it.  It's interesting to me that I still resist something like this, even though the writing is private.  After I'm done, I find that it is a great stress-reliever, is often silly and fun, and sometimes even reveals an unnamed  hurt or feeling…and there's why I resist.  Unnamed hurts and feelings have incredible power.  They don't like to be called out because then they start to lose that power.
This was one of my favorite weeks.  The reason?  As I move forward, I do find myself becoming anxious about where my creative journey will lead.  When I'm not worrying about it, it feels so good to just do and experience the journey.  It was wonderful to be reminded that that is always the important part.  How true this is in all aspects of our lives.