September 15
.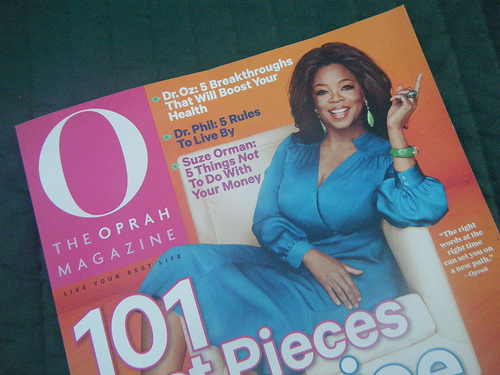 This list comes from the October 2012 O Magazine...How To Make The Most Delicious Chocolate Chip Cookie.  These tips come from Alton Brown, the host of The Next Iron Chef.  I don't bake often, but the next time I make chocolate chip cookies, I'm going to give these tips a try.
1.  Include dark, milk, and semisweet chocolate.  Otherwise you'll hit the same flavor notes with every bite, and your palate will get bored.
2.  For a chewier cookie, try baking with bread flour instead of all-purpose flour.
3.  Use room-temperature eggs.  Cold eggs are hard to work into a batter.
4.  Never bake the dough immediately.  Instead, scoop it onto cookie sheets and refrigerate.
5.  Before you bake, toss the dough in sugar, which will caramelize into a sweet-smelling, crispy crust.
Daily Inspiration
 
If your heart is a volcano, how shall you expect flowers to bloom?
 
Khalil Gibran