September 9
.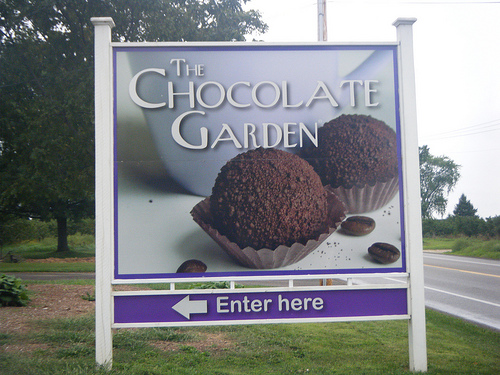 Last year, when I was asking friends for their "favorite things," my friend, Amy, told me about The Chocolate Garden.  I  told her that before I could put it on my blog, I would need to check it out for myself.  That's the kind of person I am.  I would never allow a chocolate recommendation without checking it out first.  So, last Saturday, Amy took me to check them out.
The Chocolate Garden was started by Tina Buck.  When she was working as an advertising executive, Tina developed and made truffles for clients and colleagues.  Time and time again, she was complimented on the quality and uniqueness of her truffles.
After a time, she left corporate life and opened The Chocolate Garden, just outside of Coloma, Michigan.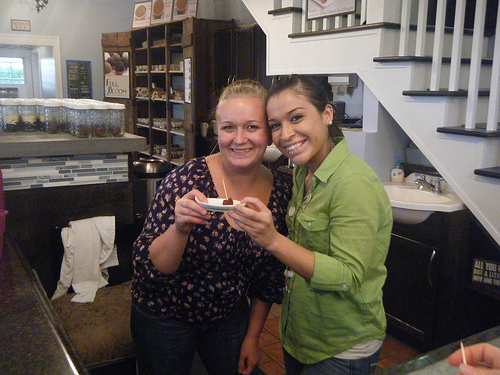 The store is very pretty, and the sales associates are very knowledgeable and fun.
Amy modeling chocolate
I must say…YUM-MEE!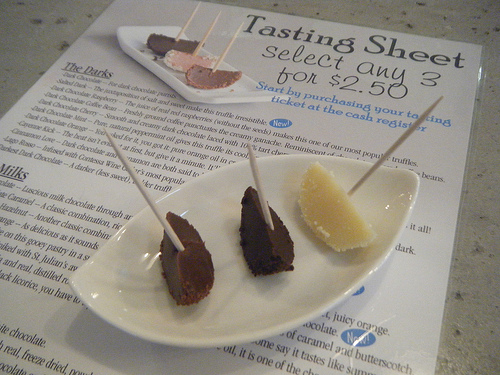 Don't know what to buy…you can get a sample of 3 different flavors for a small charge.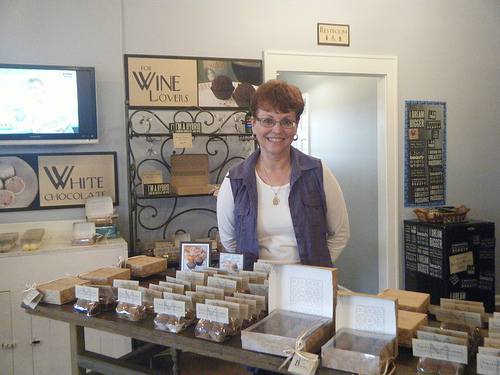 Any day that involves a chocolate garden, truffles, friends and greyhounds is a good day to me.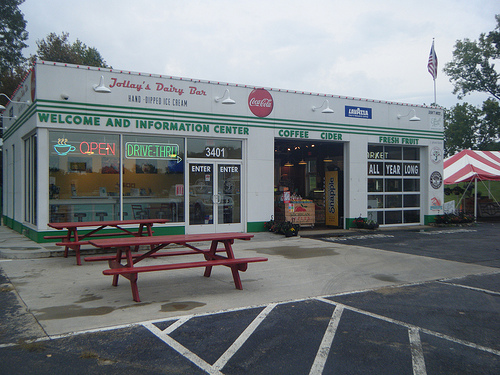 After The Chocolate Garden, we stopped at this cute ice cream parlor/fruit stand.  We didn't have ice cream because we hadn't eaten dinner yet.  Amy…You owe me ice cream next time we come for a visit.  I can't keep this extra 20 pounds on me by skipping the ice cream.
Daily Inspiration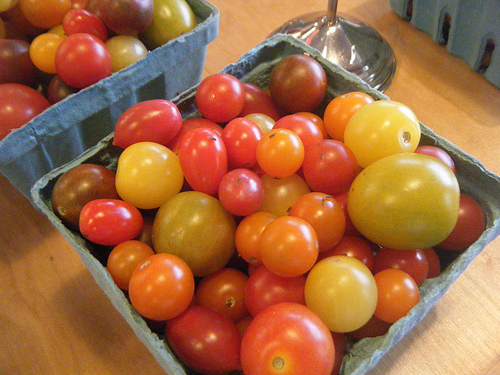 A good snapshot stops a moment from running away.
Eudora Welty