January 9
.
I received some cool "beauty" gifts for Christmas…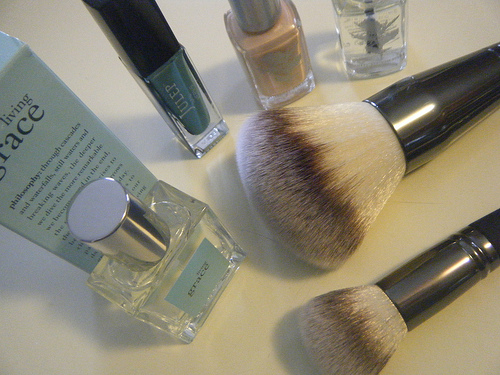 My friend, Amy, gave me an assortment of her (and my) favorite things…
The newest philosophy fragrance, living grace. I love the philosophy "grace" fragrances.
Priti NYC nail polish (in Chilan Bamboo) and Almond Cuticle Oil. The Priti NYCÂ polishes are all completely non-toxic and made without toluene, dibutyl phthalate (DBP), formaldehyde and camphor. I sampled Amy's Priti NYC nail polish before and thought it was great, so she got me some of my own. She also gave my a Julep nail polish (in Daphne) which is her current obsession.
It Cosmetics is one of Amy's favorite brands. These are the softest, most luxurious brushes. They are a pleasure to use and make you feel glamorous.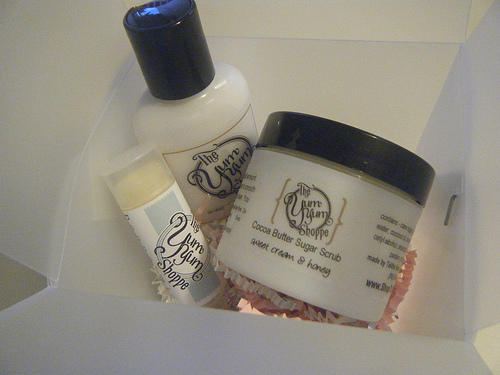 My friend, Sherry, gave me this collection from The Yum Yum Shoppe. Back in 2011, Sherry helped me out with a 4 Faves post and The Yum Yum Shoppe was one of her favorite things. I've only tried the lotion so far and it is lovely. Not too thick and not too thin with a wonderful fragrance.
I treated myself to a little gift…Glam'Eyes by Rimmel. How could an Anglophile resist?