December 3
.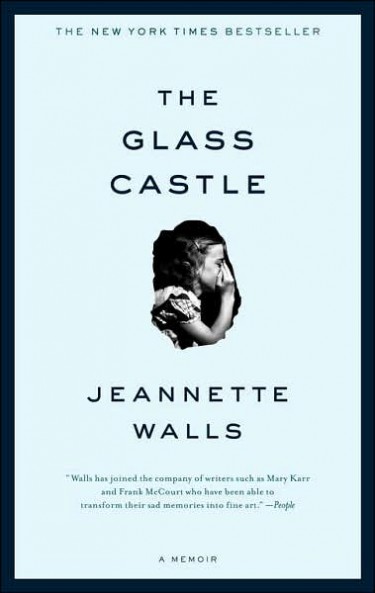 The Glass Castle is a memoir by Jeannette Walls.  It chronicles her life growing up with parents who were nonconformists in the best and worst sense.  Jeannette Walls' early life is populated by extreme characters and situations.  What fascinates me is her ability to shine a frank, honest, loving and generous light on a life and family with profound flaws and challenges.  We all strive to understand other people, and perhaps by understanding them or at least accepting them, we gain a greater understanding and acceptance of ourselves.  Jeannette Walls triumphant and compassionate story encourages that endeavor.
I'm participating in a readalong challenge hosted by Nicole (Linus's Blanket) and Natalie (Coffee and a Book Chick).  The book we're reading is Wolf Hall by Hilary Mantel, the 2009 Man Booker Prize winner.  Wolf Hall is a fictionalized biography chronicling the rise to power of Thomas Cromwell in the court of King Henry VIII, and is currently being adapted into a miniseries by HBO and BBC.  This week, we read Parts 1 & 2.
What I'm enjoying:
* I love British history and all things royal, so I like the subject matter.
* I enjoy a change of perspective and hearing from  "supporting role" characters.  This adds a depth and breadth to my understanding of a period of history and the people who lived during that time.
* Wolf Hall reads easily.  The story moves along through "conversations" as opposed to descriptions of events.
What I'm finding challenging:
* Ms. Mantel liberally uses the pronoun "he," so I find myself losing track of who is talking or being referred to.
* I'm familiar with this period of history and the main characters.  If I weren't, I think I would struggle because the backstory and broader view of events isn't presented in much depth.
It's far too early for me to make any judgment about the book.  In fact, I really don't like talking about a book until I've read the entire thing because something that annoys me early on will often be the thing that makes the book impactful to me in the end.  For now, I'm enjoying the book and looking forward to where it's leading.