December 7
.

What comes to most people's minds when they hear the word "Greyhound?" I'll bet it's "bus."  Greyhound Lines, Inc. had its humble beginnings in Hibbing, Minnesota.  Carl Eric Wickman was a Swedish immigrant who came to the US in 1905 and worked as a drill operator in the iron ore mines.  In 1914, while laid off, he began a bus service, transporting mine workers for 15¢ a ride from Hibbing to Alice, Minnesota.
 
How did the company come to be known as Greyhound?  Here are three stories:
In 1921, the first intercity buses were introduced.  Manufactured by Fageol for Safety Coach Lines of Muskegon, Michigan, the buses were dubbed "greyhounds" because of their gray paint and sleek appearance.  (Official story – greyhound.com)
In 1926, Wickman's line was known as "Blue Goose Lines."  Ed Stone set up a new route between Superior and Wausau, Wisconsin.  During his inaugural run, he passed through a small northern Wisconsin town and saw the reflection of the bus in a store window.  It reminded him of a Greyhound and he adopted that name for the Superior to Wausau run. Later, the entire line became known as Greyhound.  (wikipedia.org)
Clifford Graves, one of the early bus operators, was having lunch in a Duluth restaurant with a friend when they saw a bus speed by, and one of them exclaimed, "Look at that thing. Fast as a Greyhound." (suite101.com)
Regardless of which story is true, in 1929, the entire system was incorporated as the "Greyhound Corporation."
 
Interesting Greyhound Bus Facts:
 
In 1934, a Greyhound bus appeared in the movie It Happened One Night starring Clark Gable and Claudette Colbert.
In 1956, a Greyhound advertising campaign reminded passengers that "It's such a comfort to travel by bus — and leave the driving to us."  This later evolved into the company's signature slogan: "Go Greyhound — and leave the driving to us."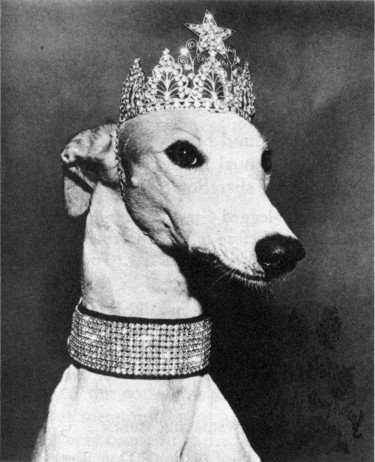 In 1957, Greyhound introduced its goodwill ambassador, "Lady Greyhound," during its sponsorship of NBC's "Steve Allen Show."  Lady Greyhound, attired in a wide rhinestone collar and tiara, made public appearances and even opened a brand new Greyhound terminal in Detroit by biting through a ribbon of dog biscuits.
 
In 1961, a group of civil rights leaders known as the "Freedom Riders" rode Greyhound and Trailways buses into the Deep South to protest state-sponsored segregation in interstate transportation facilities. In Anniston, Alabama a mob of Ku Klux Klansmen, attacked and burned the Greyhound bus.  The violent reaction to the Freedom Riders bolstered the credibility of the Civil Rights Movement and forced the Interstate Commerce Commission to enforce the laws that prohibited segregation in all interstate transportation facilities.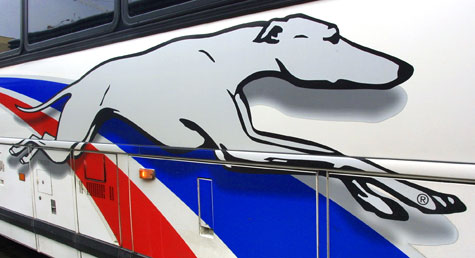 The Greyhound running dog is one of the most recognized brands in the world.  Greyhound Lines, Inc. is currently headquartered in Dallas, Texas, and the Greyhound Bus continues to be an American icon.