February 27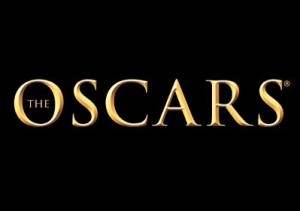 Tonight is the 83rd Academy Awards.  Here are some fun facts about  movies' highest honor.
1.  The Academy Award came to be known as the Oscar when the Academy's Executive Secretary, Margaret Herrick, remarked that the statuettes looked like her Uncle Oscar.
2.  The Oscar statuette is 13 inches high and weighs 8.5 pounds.
3.  The Oscar statuette is made from an alloy called Britannium which is 93% tin, 5% antimony and 2% copper.  It is plated with gold.
4.  During World War II, the Oscar statuettes were made of plaster to conserve metal for the war effort.  The winners could exchange them for metal statuettes after the war was over.
5.  The first Oscars were awarded in 1929 for the 1927/1928 film seasons.
6.  Only 3 people have refused the Oscar.  Writer Dudley Nichols refused the Oscar in 1935 for The Informer because at the time, the Writers Guild was on strike against the movie studios.  George C. Scott refused his Oscar in 1971 for his portrayal of General Patton because he said that the politics surrounding the award was demeaning and that the Oscar ceremony was "a two-hour meat parade."  In 1972, Marlon Brando refused the Oscar for his role in The Godfather because of the poor depiction of Native Americans by Hollywood.
7.  The Academy forbids winners or their heirs from selling their Oscar statuettes.  The legal document is known as "The Winner's Agreement," and it has been in place since 1950.
8.  The youngest actor to win a competitive Oscar was Tatum O'Neal for Best Supporting Actress in Paper Moon (1973).  She was 10 years old.
9.  The oldest actor to win a competitive Oscar was Jessica Tandy who won the Best Actress Award for Driving Miss Daisy (1989).  She was 80 years old.
10.  Three films have received the Big Five Academy Awards (best picture, director, actor, actress and writing):  It Happened One Night (1934), One Flew Over the Cuckoo's Nest (1975) and The Silence of the Lambs (1991).
In honor of the Oscars, all my movie and book picks for March will be Academy Award winners or nominees.
Enjoy the evening!  And the Oscar goes to…