December 15
.
I've been thinking a lot about my blog in 2014. 2013 was a roller coaster year. It started off with my husband employed full-time, and me happily employed part-time with the ability to easily pursue my new passion for painting. In May, my husband lost his job and although we knew we could weather the storm, we both started looking for full-time jobs. I landed my full-time job first, training to be the Store Manager of the Mishawaka Ten Thousand Villages. It is a dream job for me, but it is a big change from my previous part-time commitment. Happily, my husband also has a new job, so we enter 2014 at a good place, but very different from how we started 2013.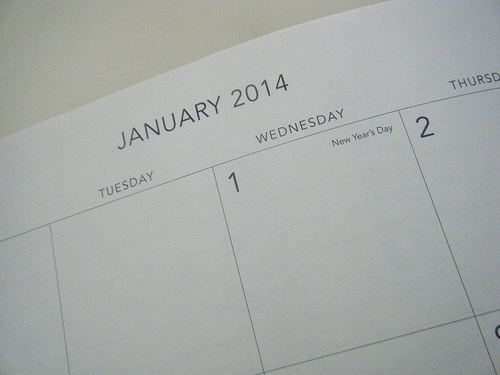 As many of my regular readers know, I post on a "schedule." I have a topic for every day of the week, and I use that as the jumping off point for my day's post. As my new full-time position has changed my schedule, I've struggled to come up with posts, so I've been thinking about what "schedule" I want to set for myself in 2014.
Here's what I'm thinking about doing…
A post about "what I'm wearing." The idea is that I will come up with some great ideas for "the woman over 50" to wear, but it may end up being my version of "What Not To Wear." Either way, it could be fun (or funny).
A post about my pets. This is essential. I've been doing this since 2011 when I started my blog.
A post about creativity. I've been doing this since 2011 too. It will be interesting to see how I keep creativity alive in my new career-focused life.
A post about "what's cooking." I want to improve my relationship with food. That's how I came up with this idea.
A post about anything I want to talk about. This is another post topic that's been part of my blog since 2011.
A post about simplifying. This has been a desire of mine for many years. Seems like 2014 would be a good year to put some effort into this.
A post about photography. Although photography isn't a passion of mine, I've come to enjoy it. I'd like to get better, so that's what this post would help me do (hopefully…maybe).
What do you think? Any other good ideas?