March 17
..
Inspiration:
My friend, Christa.  She came by my desk and said, "What about this?"  I said, "Can I use that?"  She said, "Yes," and here it is.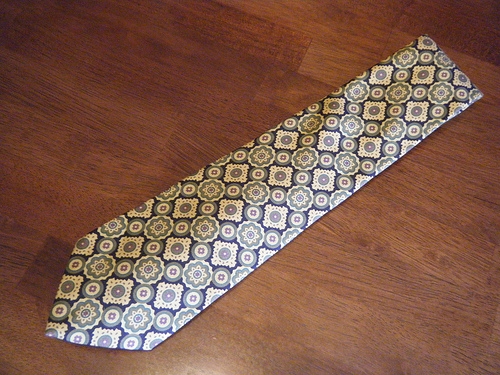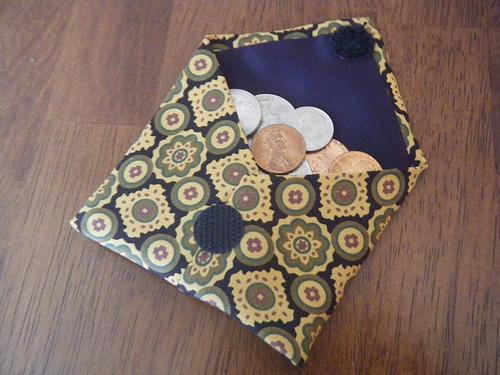 Supplies:
Tie
Scissors
Fabric Glue
Closure
Thread
Sewing Machine (I used a serger)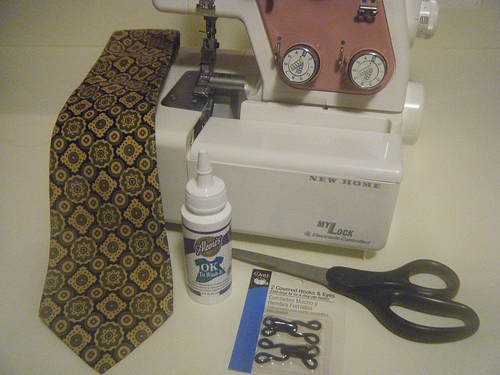 1.  Remove the tack stitches from the back of the tie.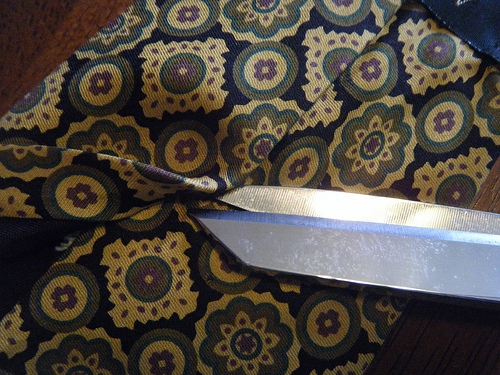 2.  Cut the tie to accommodate whatever item you're making the pouch for.
3.  Open up the tie, apply fabric glue along the edge and fold back into shape.  Allow to dry.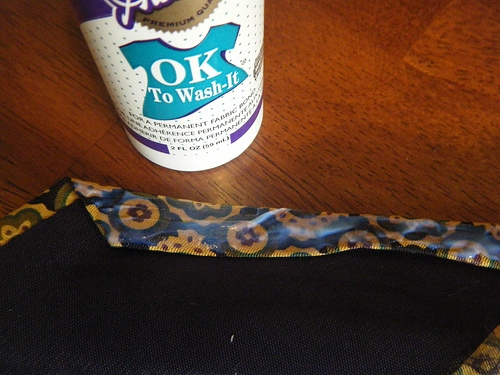 4.  Turn inside out.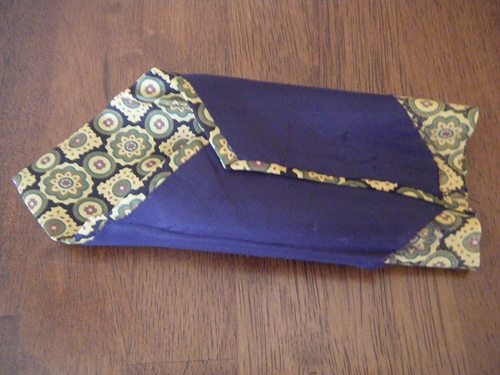 5.  Stitch along the bottom.  Turn right side out.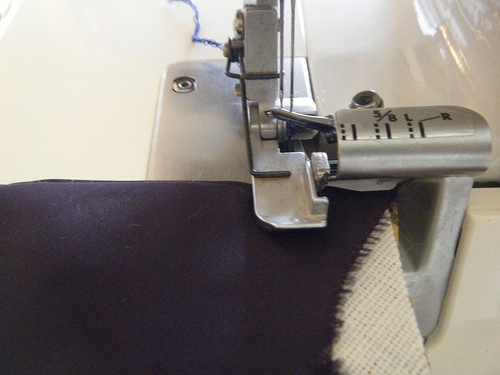 Note:Â  To finish a serged seam, apply fabric glue to the ends, allow to dry, then trim the threads or thread a tapestry need and feed the thread ends back through the seam.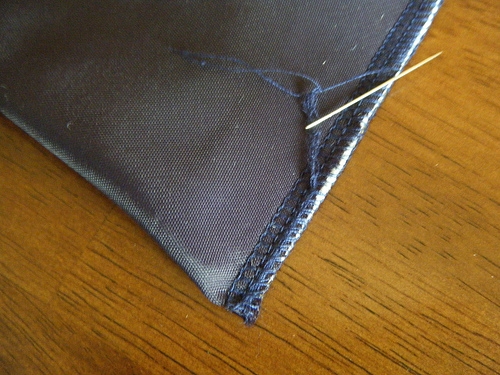 6.   I finished by purse smaller than I originally planned, so I couldn't use the decorative hook and eye I intended to use.  I decided to use Velcro dots instead.
7.  Imagine the possibilities.  You could make a case for scissors, glasses, anything that will fit.