October 6
.
Inspiration:
Family Fun Halloween 2011 – Pg 36 (Yummy Mummies)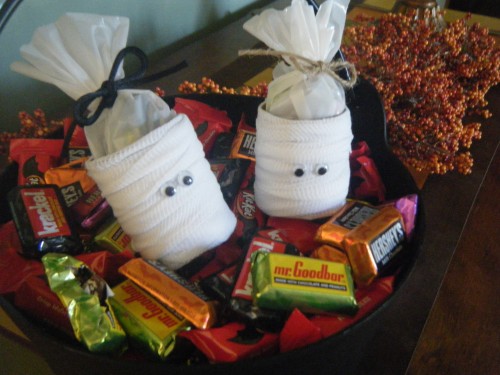 Supplies:
Toilet paper roll
Cardboard (I used a piece of cardboard from a necklace box)
Rolled gauze
Wiggle eyes
White garbage bag
Ribbon (I also used jute)
Pencil
Scissors
Box cutter (not shown)
Tape
Glue (not shown)
 
1.  Cut the toilet paper roll in half.
 
2.  Trace the end of the empty roll on to a piece of cardboard.  Cut out the circle.  I made two mummies, so I cut out two circles.
3.  Tape the circle to the bottom of the toilet paper roll.
4.  Tape the end of the strip of gauze to the toilet paper roll.  Then, wrap it around the roll, gently stretching and twisting the gauze to give it some dimension.  It takes approximately 2-1/2 feet of gauze to wrap the roll.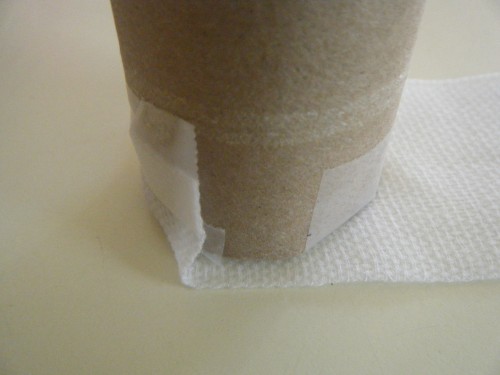 5.  Tuck the end of the gauze under a nearby layer.  I applied a dot of glue to make sure it was secure.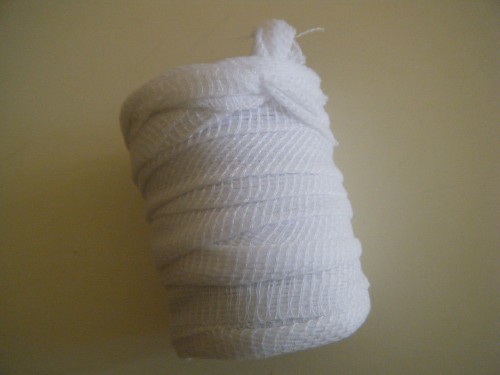 6.  Glue on the wiggle eyes.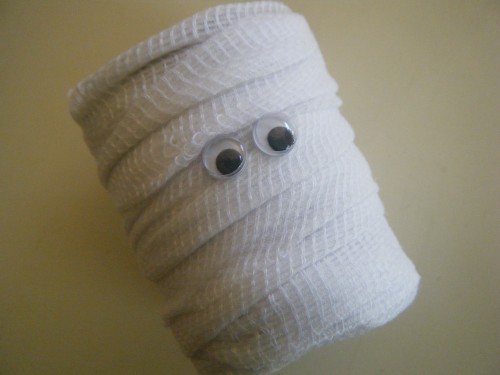 7.  Cut a piece of white garbage bag and tuck it in the roll.  Fill with candy, then tie the top with ribbon or jute.
8.  This is one sweet mummy.  All ready for a special trick-or-treater.