August 21
.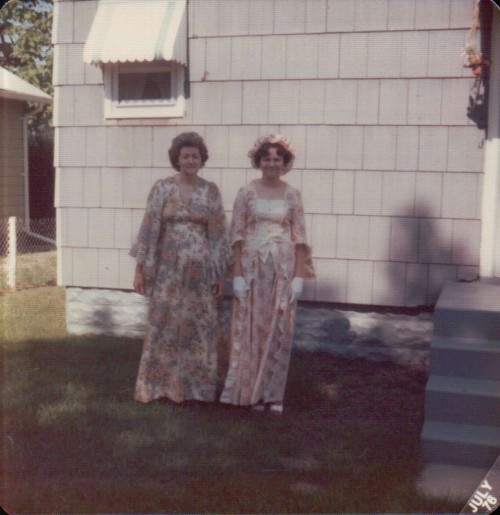 Betty & Me – 1976 Bicentennial Celebration
Art and Betty lived next door to my parents' first home.  When I was born, the house was too small, so we moved; but the friendship continued, and Art and Betty became an important part of my life.  Betty was a remarkable woman.  She often invited me to spend the night, and it was my favorite thing to do.  One of the reasons…we would have Bible study.  Most kids probably wouldn't get jazzed up over spending the night with an older couple so they could have Bible study, but they would if they got to do it with Betty.  Betty only had an 8th grade education, but the only way you would know was if she told you.  She was a scholar in the truest sense of the word.  She was inquisitive, intellegent, generous and a great listener.  She did not merely teach me, she wanted to learn from me because she respected everyone's thoughts, even a little girl's.  We would read something from the Bible and then discuss it.  Betty taught me to talk about things and consider what the answer could be and then what new questions that possible answer would cause and what the answers to those questions may be and on and on and on.  Betty was an expansive thinker, and she taught me to ask questions and always keep an open mind
At Betty's House
(This was a big deal for me because I wasn't allowed to answer the phone, but Betty let me "pretend" and took a picture.)
Betty loved to talk on the phone and "share" (as she liked to put it).  Betty was never mean-spirited.  She was truly tickled by people and what they did.  Being naturally inquisitive and an excellent storyteller meant Betty was fun to talk with and catch up on the latest "happenings."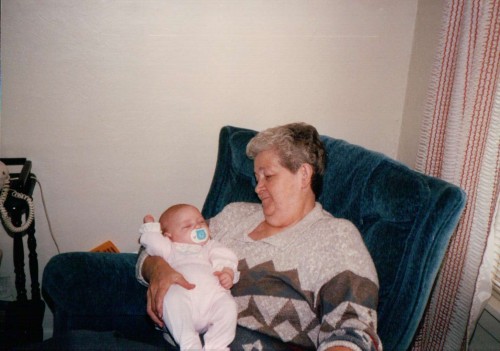 Betty & Olivia – 1990
Betty was a good cook.  She also wasn't afraid to try something new.  She was the first person I knew that made exotic dishes like Turkey Tetrazzini and Soft-shelled Tacos.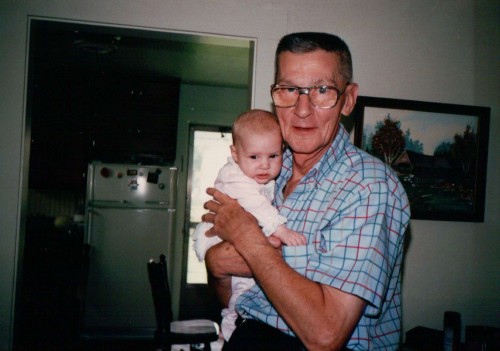 Art & Olivia – 1990
Art was always good for comic-relief.  Betty and I would be discussing challenging theological concepts, and Art would come in to see if we would like a Greek dance and then dance around the kitchen.  I loved it!  How could you not appreciate the appearance of a traveling Greek dancer!
I gave Art a chuckle or two.  One of his favorites happened when I was very young.  I was looking out their front door and Art asked me what I was looking at.  I pointed at the snow covered tree branches and said, "Snow snakes."  Up until the last time I saw Art, he would always ask me, "Seen any snow snakes lately?"
Both Art and Betty passed away years ago, but from time to time this year, I like to remember the special people in my life.  I still see Art and Betty's daughter (my "adopted" sister) every month at my book club.  Treasured memories past and present.