April 18
.
This month, I'm doing projects with buttons.  While going through my buttons, I came across some vintage buttons that I want to keep; but what to do with them?  Here are some ideas: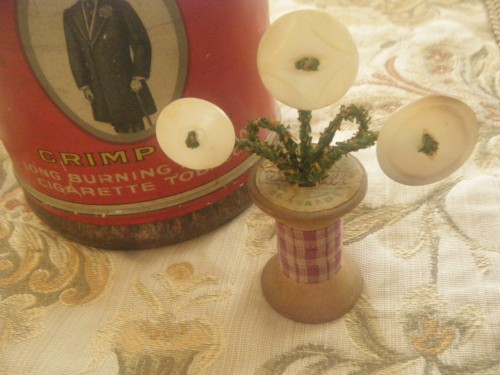 A button bouquet.  I used an old spool for the "vase."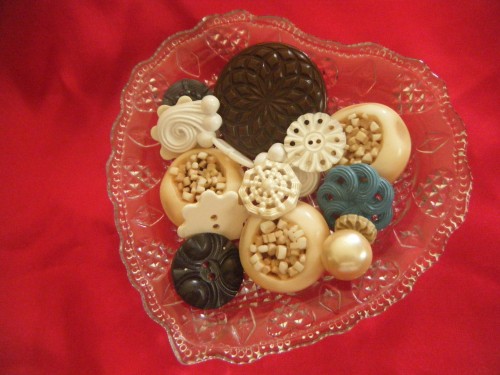 Do you have a favorite small bowl or dish?  I think they look beautiful in a jumble.
A picture with button flowers.  The great thing about this…the buttons are sewn on; so if you want to use them in another way, just clip them off.
Daily Inspiration
Where thou art, that is home.
Emily Dickinson