September 19
.
This month, I'm preparing some backgrounds because I want to paint more of the girls I learned to paint in Juliette Crane's How To Paint A Girl e-course.
Sometimes, when I'm painting backgrounds, I really get into them and add a lot of interesting details.  Sometimes, I keep them kind of plain, knowing that I can add more details once I get painting my subject (in this case, a girl).  All the paints I used are Golden Acrylics.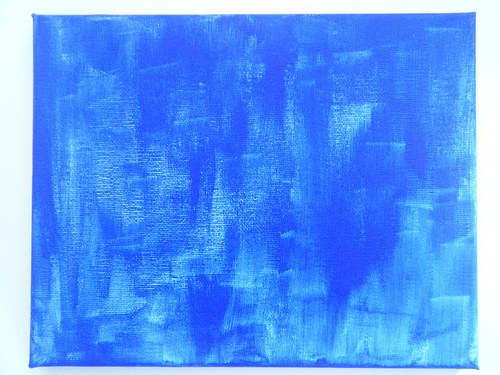 I painted the background Ultramarine Blue.
I add swipes and dots of paint in Titanium White.
Then a few side swipes, also in Titanium White.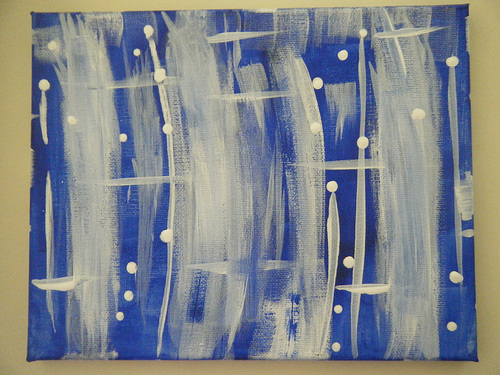 In anticipation of adding a girl, I smoothed out the area in the middle of the painting.  I learned that early on…it's no fun having a big, bumpy dot right where you want to paint a face.
Daily Inspiration
 
I felt it shelter to speak to you.
Emily Dickinson