October 3
.
I am going to continue doing background canvases during the month of October.  My goal and my dream is to get my paintings in some local shops in 2013.  Before I start approaching shop owners, I'd like to have a nice representation of my work.  Last year, I participated in a challenge during the month of November call Art Every Day Month.  I want to challenge myself to paint one girl every day during the month of November.  That's why I want to have the background canvases done prior to that.
This week I'm trying a little fingerpainting.  I started with a painted canvases.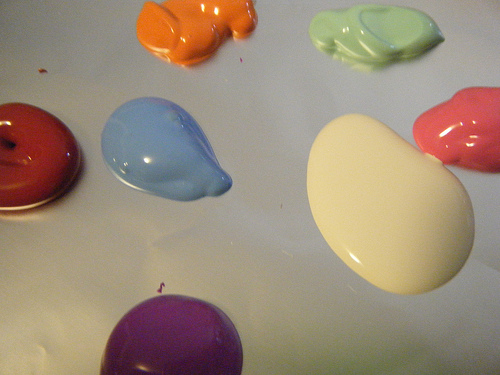 Squeezed out a variety of colors.
Then, started playing.
I wanted to do some flower shapes.
So, I kept adding until I got a look I was happy with.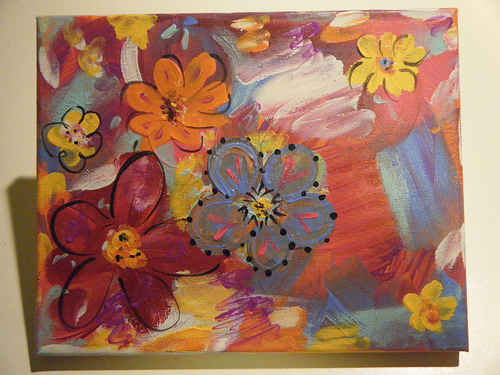 I added some black outlines to further define the flower shapes.  Once I add a girl to this painting, I have a feeling it will change, but this gives me something to get started with.
Daily Inspiration
 
 Besides the noble art of getting things done, there is the noble art of leaving things undone.  The wisdom of life consists in the elimination of non-essentials.
Lin Yutang