October 24
.
 
I'm getting ready for November's Art Every Day Month.  I plan to paint one girl a day, so I've been preparing my background canvases these last two months.
 
I realized I had better step it up  because I would like to have 30 canvases started by November 1st, and I only have 9.  Yikes!  I decided to make 5 canvases this week, using the same 5 colors. 
 
I used four Martha Stewart Satin paints…Beach Glass, Green Curry, Sea Lavender & Pollen and one Ceramcoat paint…Trail Tan.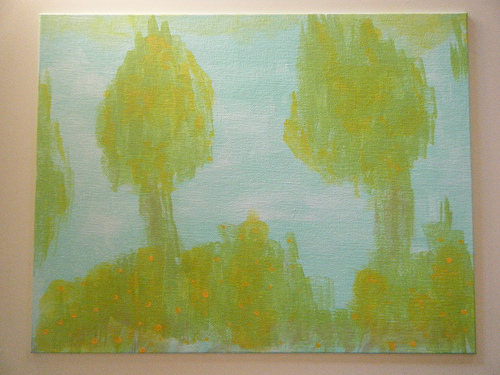 Once I get painting the girls, the backgrounds may change…a little or a lot.
 
This just gets me started.  16 more canvases to go.
Daily Inspiration
 
The wings of hope carry us, soaring high above the driving winds of life.
Ana Jacob