April 4
.
It's April, and I'm going to spend the month playing around with buttons.  I've done button crafts before.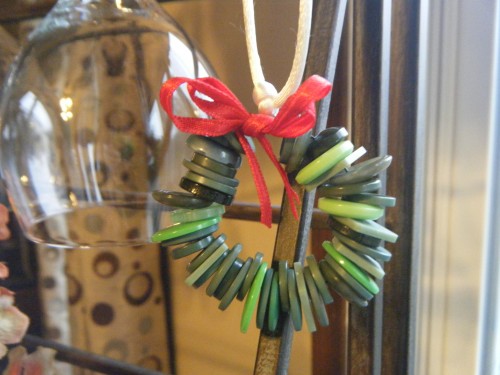 This week, a quick and easy gift wrap decoration.  My inspiration…Martha Stewart Weddings.  I started by making a covered button.
If you find yourself making covered buttons, you can purchase a set of circle patterns.
These are very helpful because you'll have a sturdy, properly sized pattern, and you can use the inner circle to "see" exactly what will show on your button.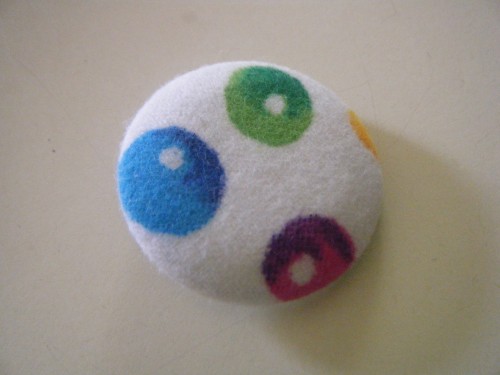 Cut a piece of elastic cord to fit your package.  I found that measuring one and a half times around your box works well.  Tie a knot with the two ends to make your loop.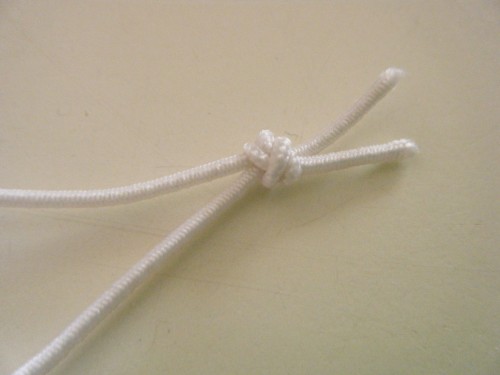 Secure the elastic to the button shank.
With the button on top, wrap the elastic around your package and secure the loop over the button.  You're done!  You have an adorable package decoration.
A bonus…you can also use it to secure an unruly cord.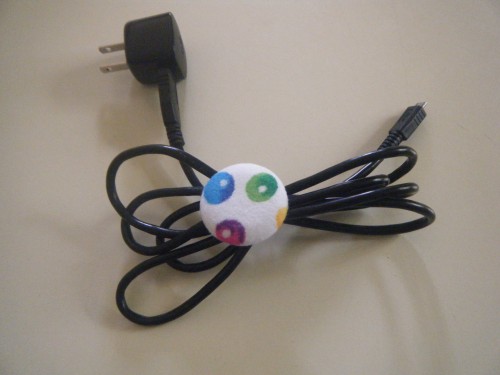 Daily Inspiration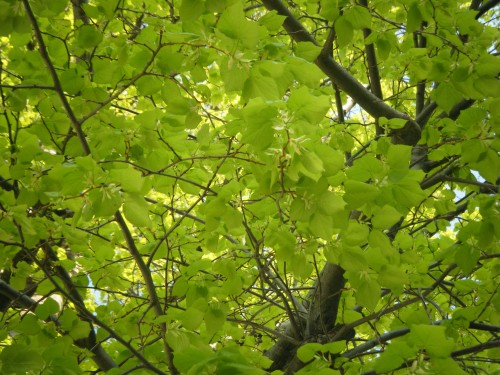 Let us live for the beauty of our own reality.
Charles Lamb