May 16
.
This month, I'm learning to use my newest craft gadget…the flower loom.  The flower loom I'm using is Hana-Ami Flower Loom by Clover. 
The flowers I made this week were created by making two separate simple flowers, then gluing them together.  I added a button for the flower center.
I experimented with some other flowers, but they either fell apart or looked horrible.
I also experimented with the weaving technique, but wasn't able to figure out how to finish the ends.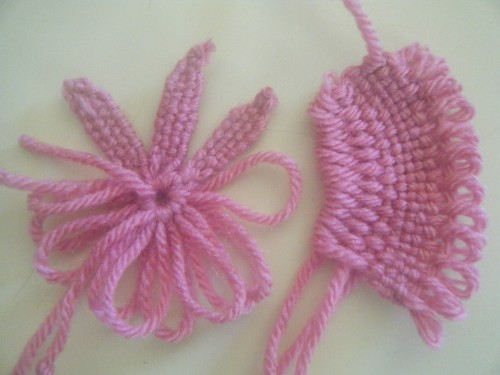 Then, I remembered YouTube.  There are quite a few videos demonstrating flowers made on a flower loom.  I'm going to watch some of them and see if I can come up with some new flowers next week.
Daily Inspiration
 
Anyone who stops learning is old, whether at twenty or eighty. 
Henry Ford