January 25
.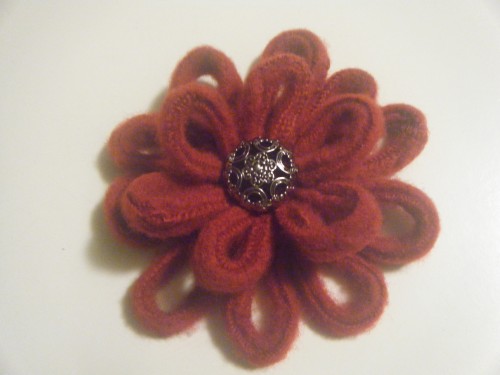 This idea came to me when I was cutting up a felted red sweater.  I saw the seam strands and thought, "Those would make a great flower."
I took the seam strands and cut them into 3-1/2″ lengths.  Stitch the ends together to form petals.
 Attach the petals to a felt circle.  I used a 2″ diameter circle.
 Attach another circle of petals to the center of the felt circle.
Add a flower center…I used a pretty button.
 
Now, I'm just sad that I threw away all the seams from the other felted sweaters I cut up.  Live and learn.
Daily Inspiration
Be obscure clearly.
E. B. White