June 13
.
This month, I'm making flowers and showing you how special they can look, made out of different materials.  This week, a folded petal flower.  This is a fun and easy flower to make.  You may recognize some similarities to last week's 5 petal flower.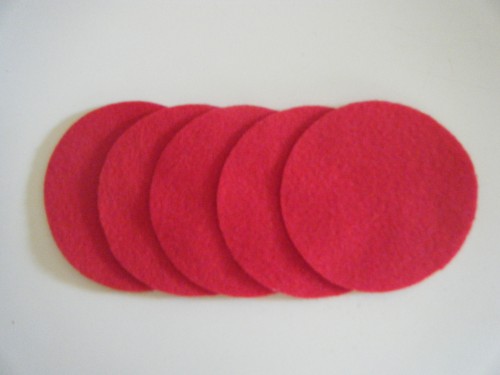 Start by cutting out 5 circles.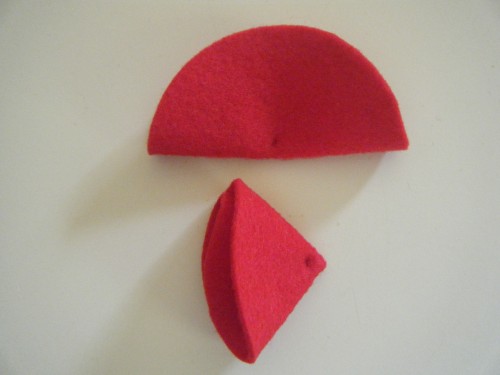 To make a petal, fold a circle in half, then in half again.  To secure the petal, you can use fabric glue or make a small tacking stitch.  Make four petals.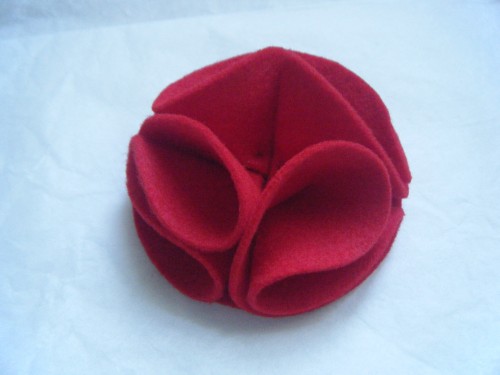 Glue the petal wedges on to the fifth circle.  That's it!  This would make a wonderful embellishment to anything that is handled because it has a nice sturdiness.  Here's what it looks like, made from other materials.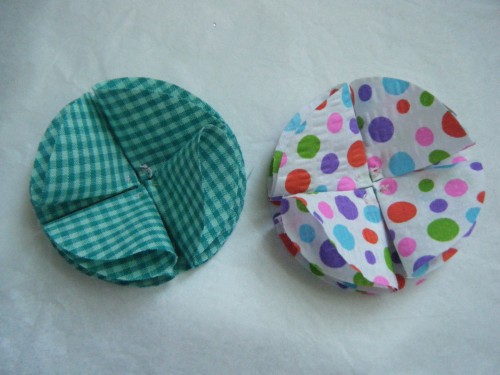 Cotton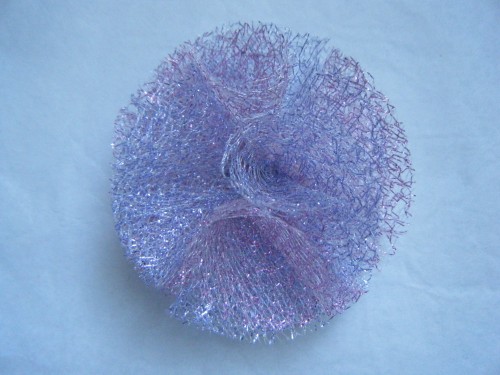 Netting (this flower has 8 petals)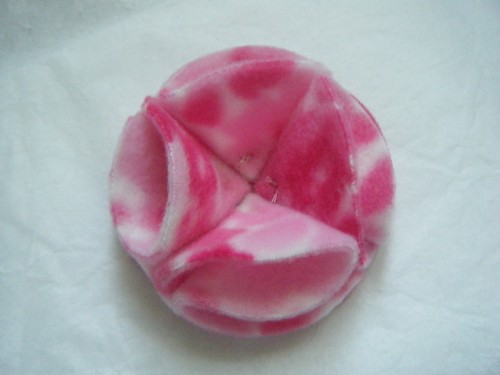 Fleece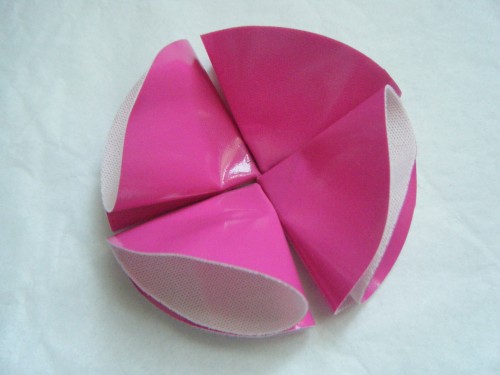 Vinyl
Since you'll be able to see both sides of the material on each petal, make sure you like the effect.
I'll be adding "centers" to all my flowers during the final week in June.  Something to consider when deciding whether to use glue or a tacking stitch to secure your petals…If you use a tacking stitch, your center will need to be large enough to cover the stitches.
Daily Inspiration
 
 A good traveler has no fixed plans, and is not intent on arriving.
Lao Tzu