June 20
.
This month, I'm making flowers and showing you how special they can look, made out of different materials.  This week, is a little different; I'm making flowers and "melting" the petals.  You can use this technique on a variety of flower patterns as long as you're using a synthetic fabric that melts.  Here's the basic idea: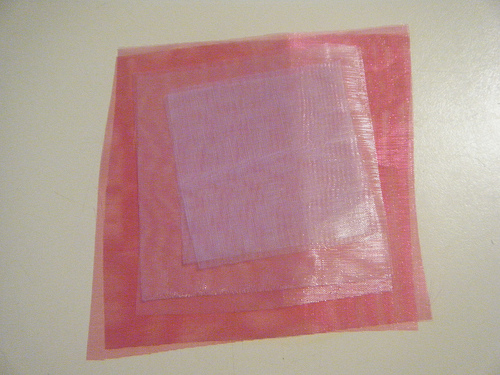 1.  For this flower, I used organza.  I cut 2 pieces 4″ x 4″, 2 pieces 3″ x 3″, and 2 pieces 2-1/2″ x 2-1/2″.  You don't have to be super precise in your measurements.  I used dark pink for the large squares, light pink for the medium squares and white for the small squares.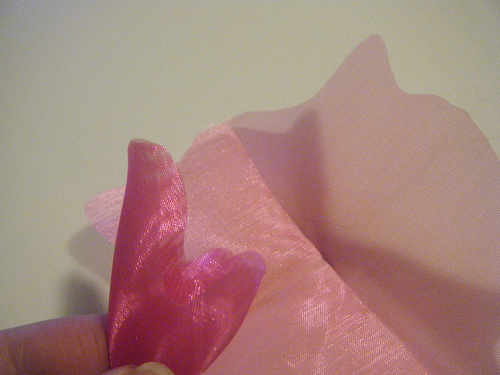 2.  Fold the individual squares of organza into quarters, then fold each quarter in half diagonally.  Cut a deep curve across the open end.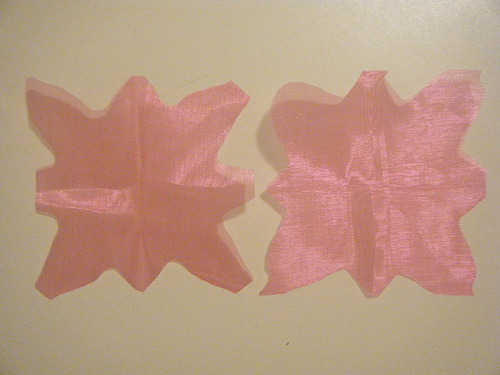 3.  Open each piece to reveal a rough flower shape.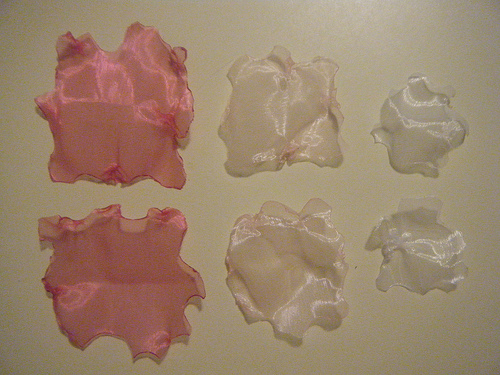 4.  To melt the edges, I used a votive candle in a votive cup.  Make sure you have water on hand, in case of fire.  I made mine by the kitchen sink.  Carefully hold the edge of the organza flower piece towards the flame.  As it gets close to the heat, the edge of the fabric will start to melt and curl up.  Continue around the entire flower piece.  Go slowly and practice on a few scraps of organza first, to get the feel of the technique.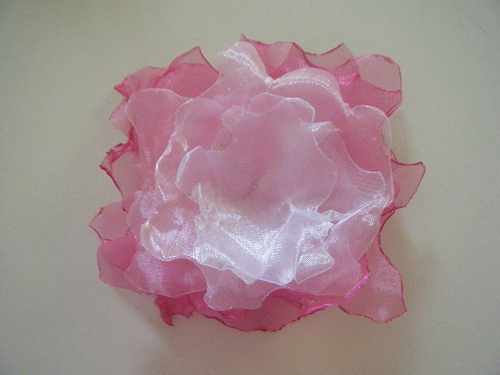 5.  Stack the flower pieces on top of one another, the smallest on top.  To hold the stack together, make a small tacking stitch in the center through all the layers.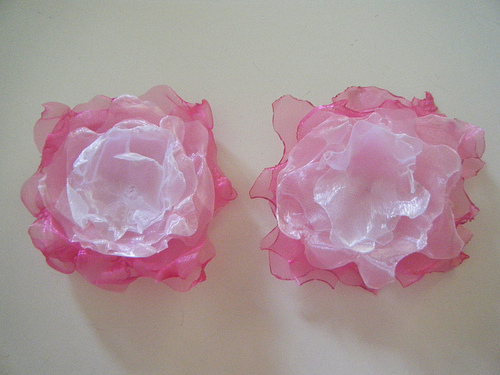 6.  Isn't that a lovely little flower and fun technique?  I made two flowers to show you how each is unique.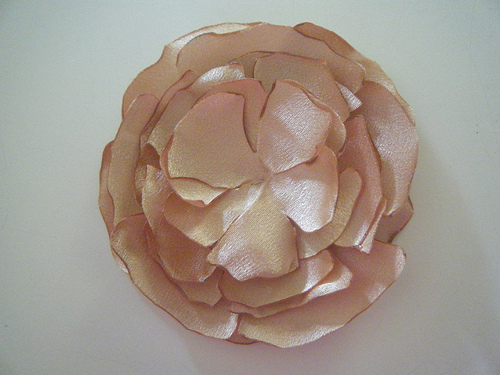 This is a different pattern using satin, but same technique.
This carnation is made with organza.  Luvleescrappin has a great video on how to make this flower.
Next week, I'll take all the flowers I made in June and add centers.
Daily Inspiration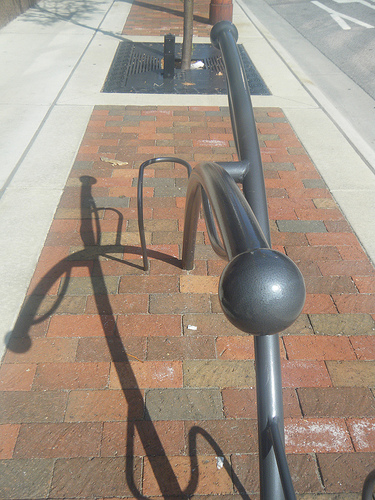 Art washes away from the soul the dust of everyday life.
Pablo Picasso