August 22
.
In August, my "Try This" posts are going to feature some things you can do with thrift store finds.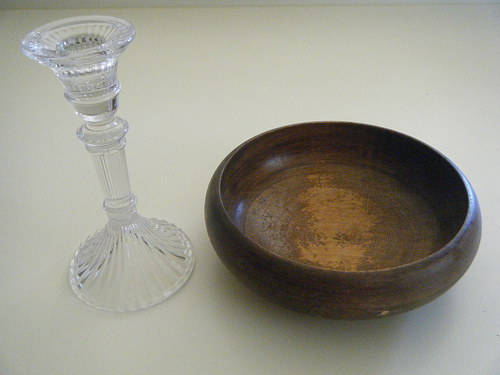 Combining thrift store finds can be a fun way to create something entirely new.  For instance, I'm combining a candlestick and a wooden bowl to make a candy dish.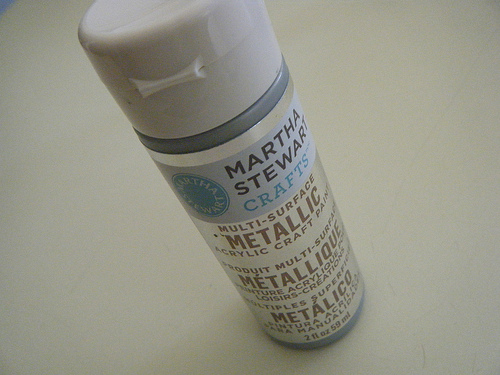 I love Martha Stewart's paints.  For this project, I'm using a metallic paint in Sterling.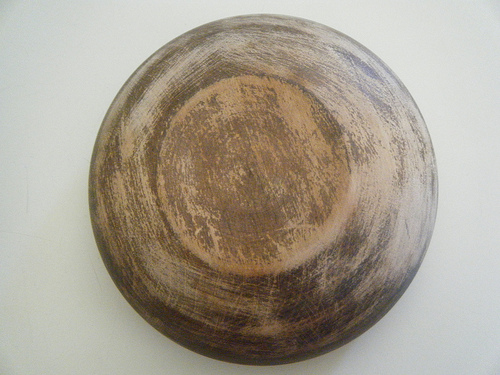 I started by lightly sanding the bowl to give the paint something to grab on to.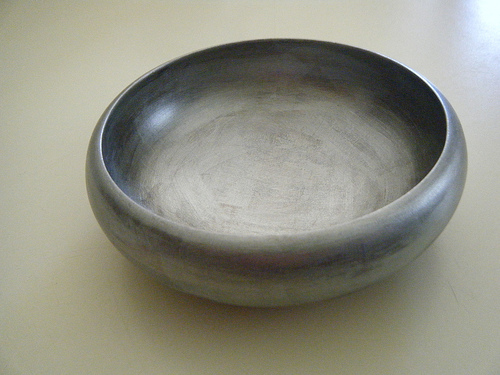 This is one coat of the paint.  I could have easily stopped here as one coat gave it a tarnished silver look, but I wanted to see what the paint looked like with several coats, so I added two more coats.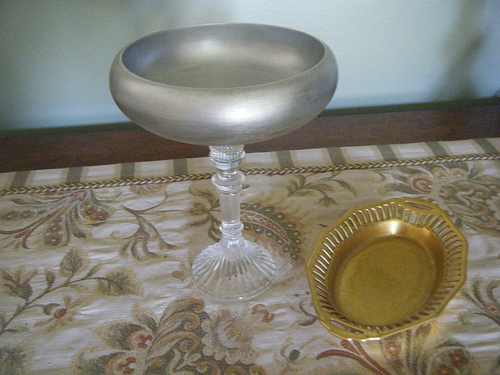 If you want the base and bowl joined together permanently, use a strong multi-surface glue.  If you want the bond to be temporary, use an adhesive putty.  Super simple and very inexpensive.
Daily Inspiration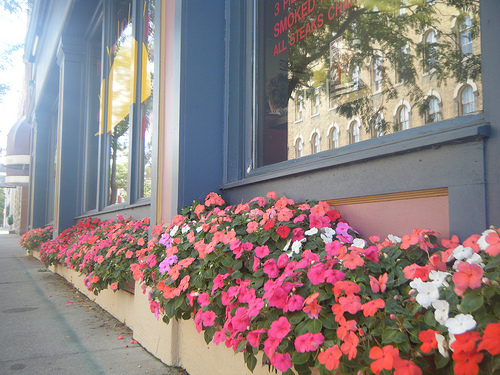 You have to have an idea of what you are going to do, but it should be a vague idea.
Pablo Picasso
About the photo (taken August 19)…I took this photo outside the Sunrise Cafe in Lafayette, Indiana, a diner we often go to when I visit my daughter.  The flowers were so lovely, I couldn't resist taking a photo.