July 4
For July, my "Try This " posts will feature kits.  I don't buy a lot of kits, but every once in a while I see something I can't resist.  I'm starting with a little needle felting kit from Feltworks.  The lure of this kit was the 97¢ price tag.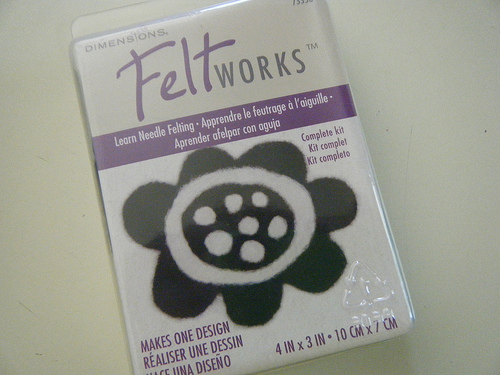 The great thing about kits…they usually include everything you need, which makes them a great way to try something new without spending a ton of money on supplies that you may or may not use.
This kit includes a white piece of felt printed with a flower, white and black roving, a foam block and two felting needles.
Begin by placing the white felt on top of the foam block.  Then, place a piece of the wool roving in an area and push the felting needle straight down through the roving and into the foam block.
 
Continue poking the needle in and out of the roving until it is attached.
I filled in all the black spaces first.  I didn't finish this project.  I'll keep working on it and  show you the final product next Monday.
Because I own a large needle felting mat, I used that.  It is much nicer to use than the little foam block.
Last week, I finished up a month of making flowers.  One of the flowers I demonstrated was the folded petal flower.  Lynne, of Dip-Dip and The Bridge, made one of these flowers as a pin for one of her outfits.  Didn't it turn out beautiful?  Thank you, Lynne, for sending me this picture to share!
Daily Inspiration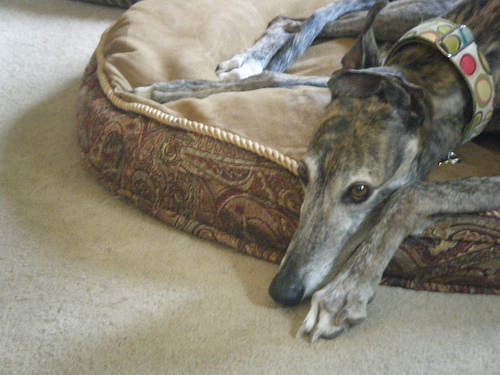 The highest patriotism is not a blind acceptance of official policy, but a love of one's country deep enough to call her to a higher plain.
 
George McGovern