January 18
.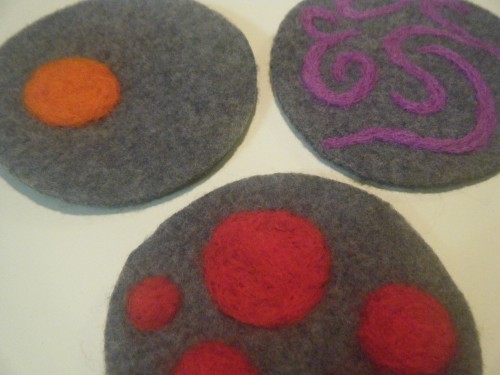 Needle felting is the process of linking wool fibers using a barbed needle.  I decided to make coasters from one of the sweaters I wet felted.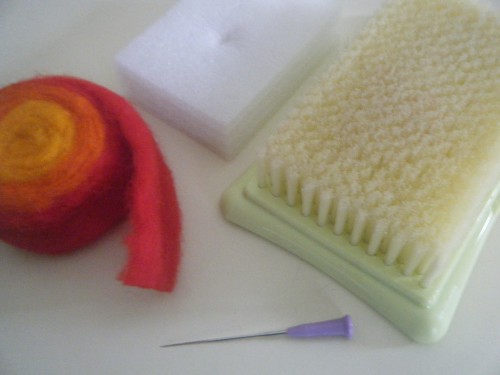 To do needle felting, you need wool and/or wool roving, a felting needle and a backing surface, either a dense piece of foam or a needle felting mat.  A needle felting mat looks like a dense brush.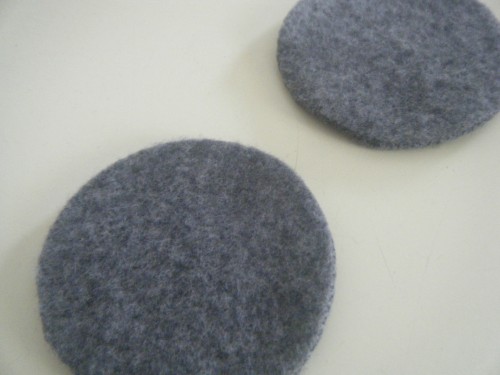 To start, I cut circles from one of my felted sweaters. 
I used this nifty tool…a circle rotary cutter.  I chose a thick felted sweater, which was probably not the best choice for trying out a new tool; but even with that, I thought this circle rotary cutter did a wonderful job.  Olfa has a great tutorial on their website that demonstrates how to use it.
To add the design to the wool coaster, cut off a piece of wool roving and placed it in the location where you want the shape/design.
Then poke, poke, poke, poke, poke, poke….with the needle.  I used a single needle.  There are also felting tools with multiple needles.  I will pick one of these up because it would be very handy for large areas.
Continue to poke, poke, poke, poke, poke, poke some more with the needle.  As the roving begins to attach to the wool base, you can start to form the shape.  You'll be surprised how easy it is to form the shapes and sharpen the edges.
I really enjoyed needle felting.  I'll continue to work on these and post a picture on a future "In My Studio."
Daily Inspiration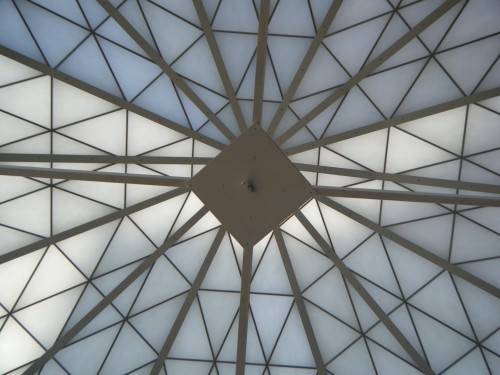 Judge a man by his questions rather than his answers.
Voltaire