November 7
.
My creative time this month is consumed with painting for Art Every Day Month, so November's "Try This" posts will be a potpourri…anything that strikes my fancy and is fun and easy. Â Today, a puff flower.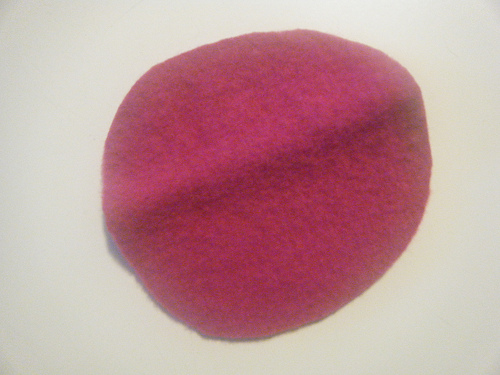 Start by cutting a circle. Â I used felted wool.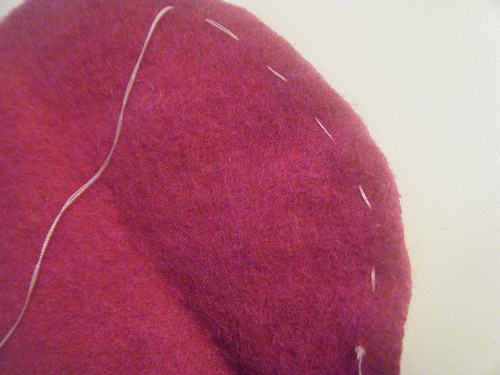 Sewing a running stitch around the edge, just as you would to make a yo-yo.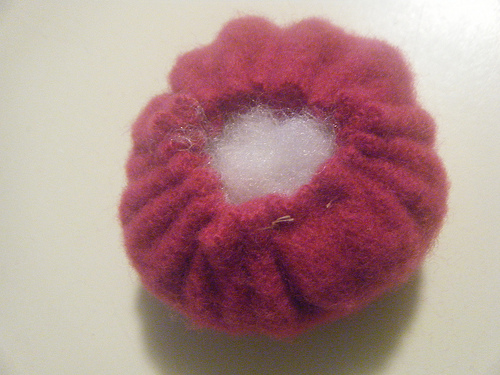 Pull the thread to gather the stitches and fill with fiberfill.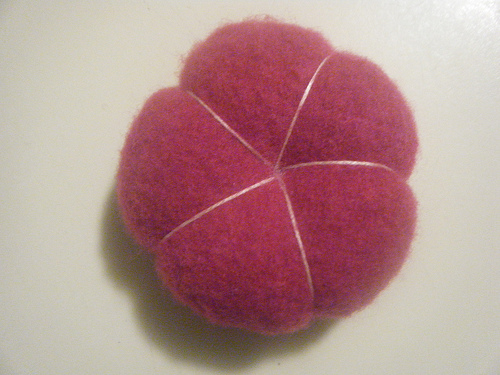 Using embroidery floss, stitch up through the middle of the puff, wrapping the thread around to the bottom and stitching up through the middle again. Â Repeat this five times.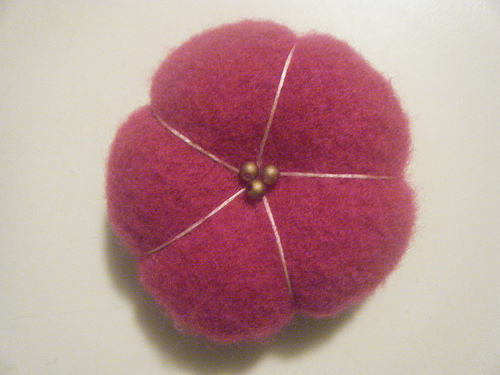 Finish by stitching beads to the center of the flower…
or a pretty button.
Art Every Day Month – Day 7
Here is today's painting…
 Daily Inspiration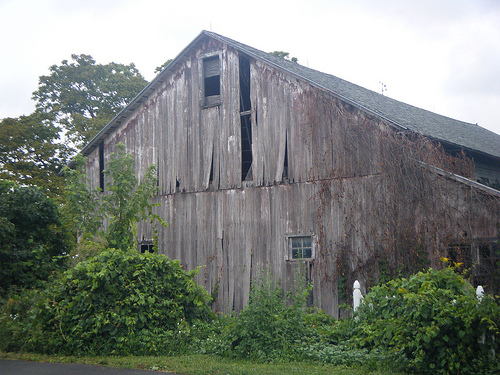 Time changes everything except something within us which is always surprised by change.
Thomas Hardy