February 22
.
This month, I've been playing around with spool knitting.  Last week, I posted pictures of a few different flowers you could create with the spool knit tubes.  This week, I used the spool knit tubes to create ornamental knots.  I used the book 75 Chinese, Celtic, & Ornamental Knots by Laura Williams and Elise Mann for the patterns.
 
I'm not sure these are practical for anything; but it was fun to create them…kind of like doing a puzzle.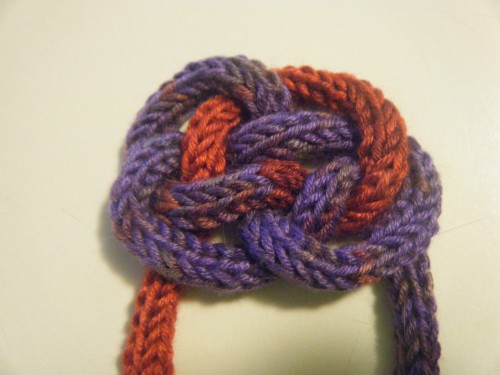 Double Flat Button Knot
This is a variation of the button knot.  Traditionally, round button knots were used as buttons, hence their name.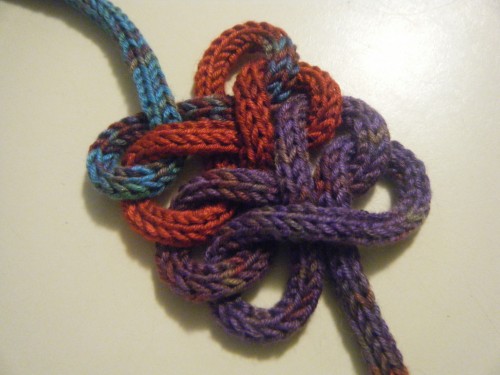 Figure-Of-Eight Chain
The figure-of-eight pattern is one of the 12 elementary Celtic knots and is a symbol of eternity and the boundlessness of God.
 
Carrick Mat
 
I also made this small flat knot mat.  I imagine this could be worked into a cool wall hanging if you added more rows.
Daily Inspiration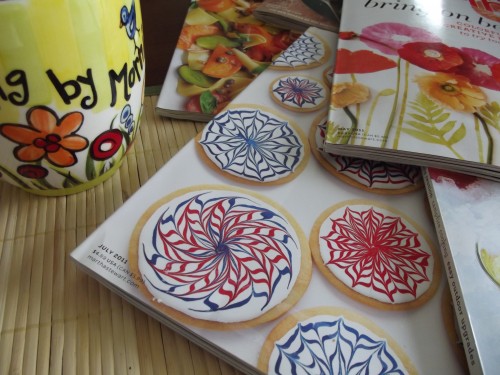 Nobody can go back and start a new beginning, but anyone can start today and make a new ending.
Maria Robinson