February 1
.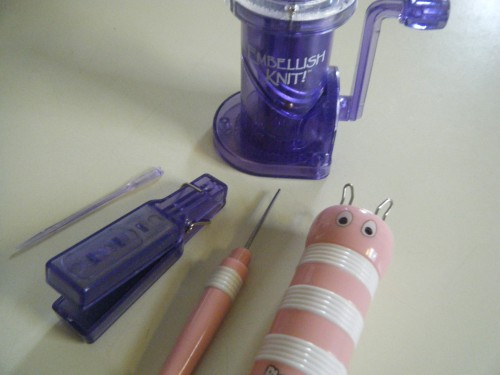 I've never caught the knitting or crocheting bug.  I hope I do one day.  In the meantime, I picked up these fun little gadgets…the French Knitting Bee and the Embellish-Knit! 
Spool knitting is also known as French knitting, corking or tomboy knitting.  It uses a spool and four posts to produce a narrow knitted tube.  Spool knitting is a traditional way to teach children the principles of knitting…that knitting is a series of loops strung together.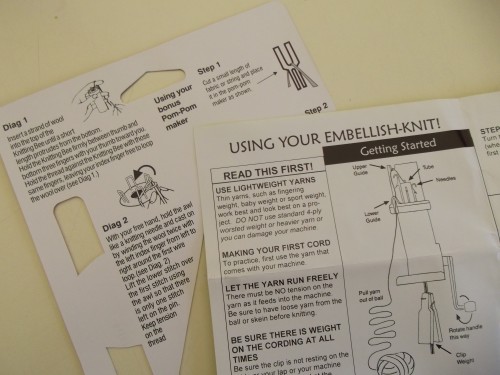 The instructions for both spool knitters were clear, but it did take me a couple tries to figure it out.  I think that had more to do with me than the instructions.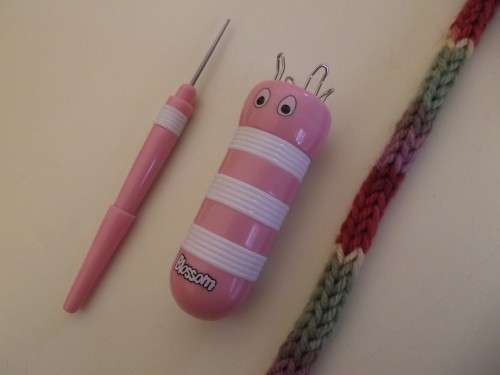 The French Knitting Bee is more like a traditional spool knitter.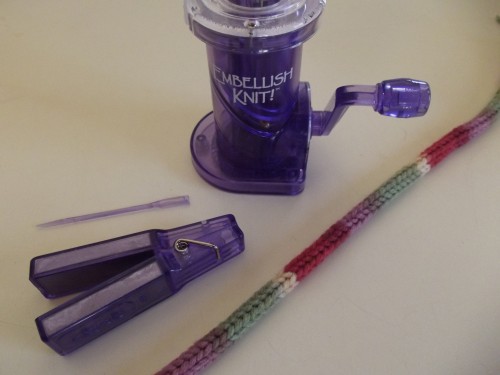 The Embellish-Knit! is a mechanical spool knitter with a hand crank.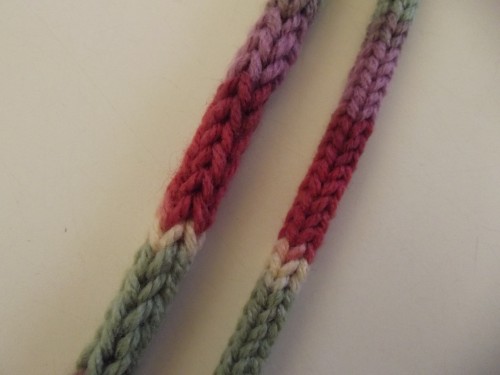 The Embellish-Knit! produces a more tightly knit tube than the French Knitting Bee.  As I was photographing the instructions, I noticed that you are not to use a standard 4-ply worsted weight or heavier yarn in the Embellish-Knit! or you can damage your machine.  Oops.  I did that.  Fortunately, I didn't damage my machine.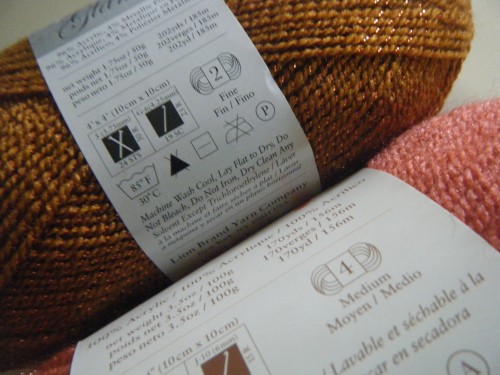 How can you tell the thickness of a particular skein of yarn?  Just check the label.  There will be a picture of a yarn skein with a number in it.  The number tells you the thickness of the yarn.
Join me in February to see what we can do with spool knitting.

Saturday, I announced that I was giving away a copy of The World We Found by Thrity Umrigar.  And the winner is…Max the Quilt Cat.
Daily Inspiration
 
A person without a sense of humor is like a wagon without springs. It's jolted by every pebble on the road.
 
Henry Ward Beecher