November 14
.
Super easy, super quick, super cute.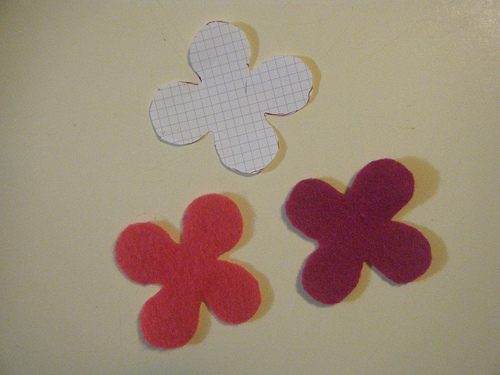 I made a four-petal paper pattern, then cut two pieces using two different colors of felt.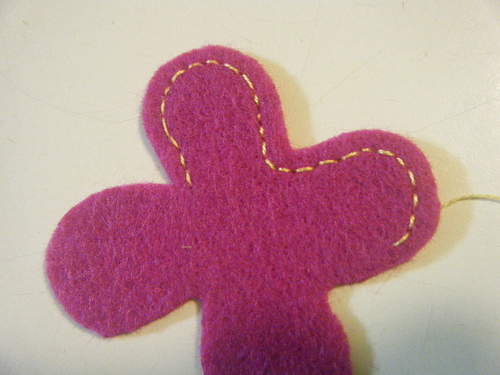 Backstitch around the pieces using one strand of embroidery floss.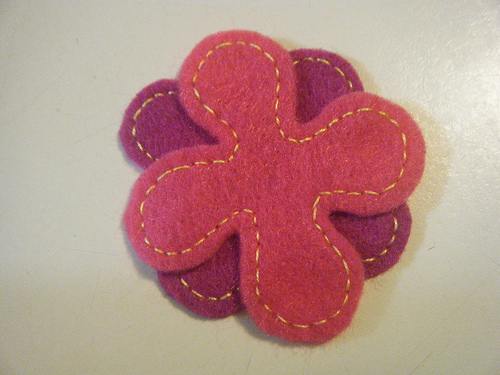 Place one piece on top of the other…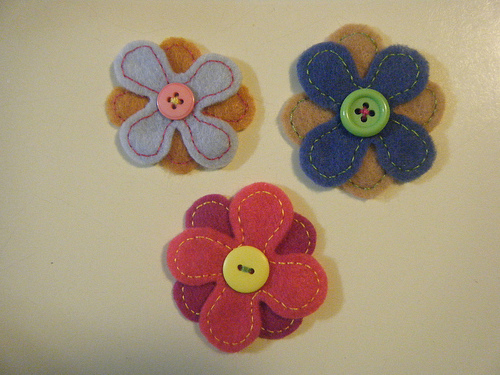 …and add a button to the center. Â A quick, easy flower.
Art Every Day Month – Day 14
I'm participating in Art Every Day Month.  Every day during the month of November I'm going to start a painting. Most won't be finished, but I'll get something started…a lot or a little.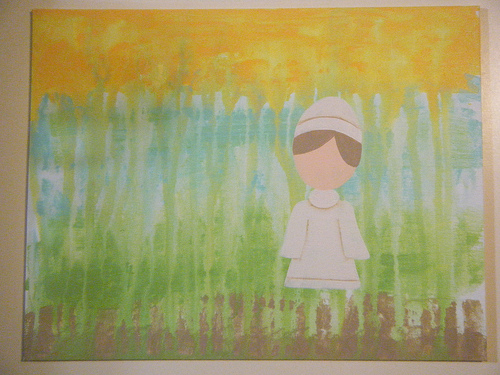 Daily Inspiration
And this, our life, exempt from public haunt, finds tongues in trees, books in the running brooks, sermons in stones, and good in everything.
William Shakespeare